Guthrie Chairman of Orthopedics Elected as ASES Candidate Member
July 27, 2021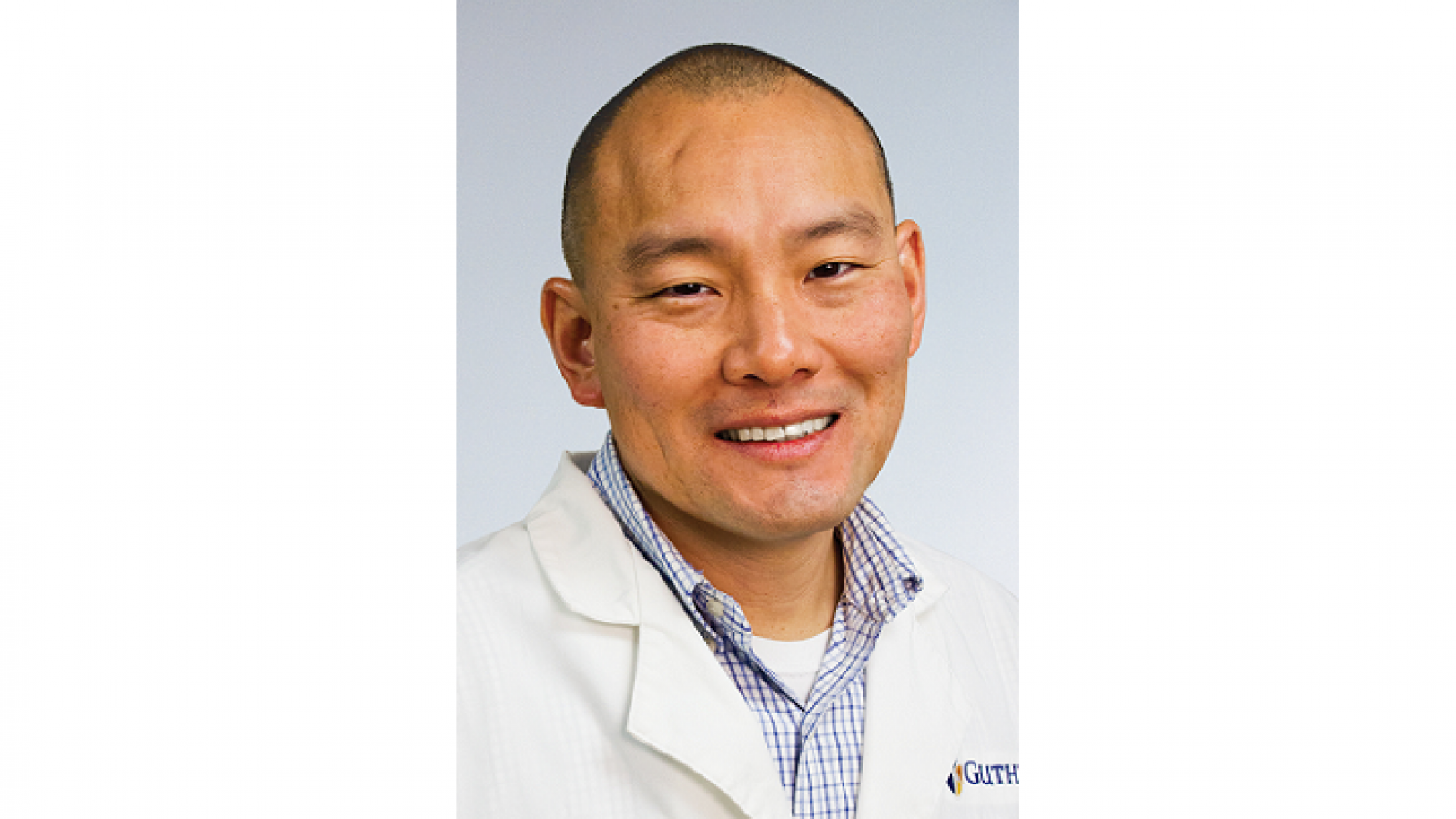 Joseph Choi, MD, PhD, MHA, Chairman of Orthopedics, was elected to the ranks of the American Shoulder and Elbow Surgeons (ASES) as a Candidate Member. Candidate membership in ASES is an honor only awarded to young orthopedic surgeons who have completed a fellowship in shoulder surgery, elbow surgery, and/or sports medicine.
Membership in the society is by invitation only and candidates must demonstrate active involvement in scientific and clinical orthopedic education and be recommended by his/her Fellowship Program Director. Dr. Choi, in his twelfth year in practice at Guthrie, is the only Candidate Member of the society in the region.
ASES was created to enhance the study of shoulder and elbow surgery, and to foster advances in the field, serving as an educational body responsible for scientific programs and advances.
Guthrie is a non-profit integrated health system located in north central Pennsylvania and upstate New York, serving patients from a twelve-county service area. Guthrie is comprised of a research institute, home care/hospice, hospitals in Sayre, Pa., Corning, N.Y., Towanda, Pa., Troy, Pa. and Cortland, N.Y., as well as a multi-specialty group practice of nearly 700 providers offering 47 specialties through a regional office network providing primary and specialty care in 22 communities in Pennsylvania and New York. Guthrie is dedicated to training the next generation of health care leaders, offering seven residencies, three fellowships, and serving as a regional campus for the Geisinger Commonwealth School of Medicine. Guthrie provides a wide range of services and programs to enhance the health and well-being of those it serves.