Guthrie Celebrates 6th Annual Research Day with Special Announcement
May 10, 2023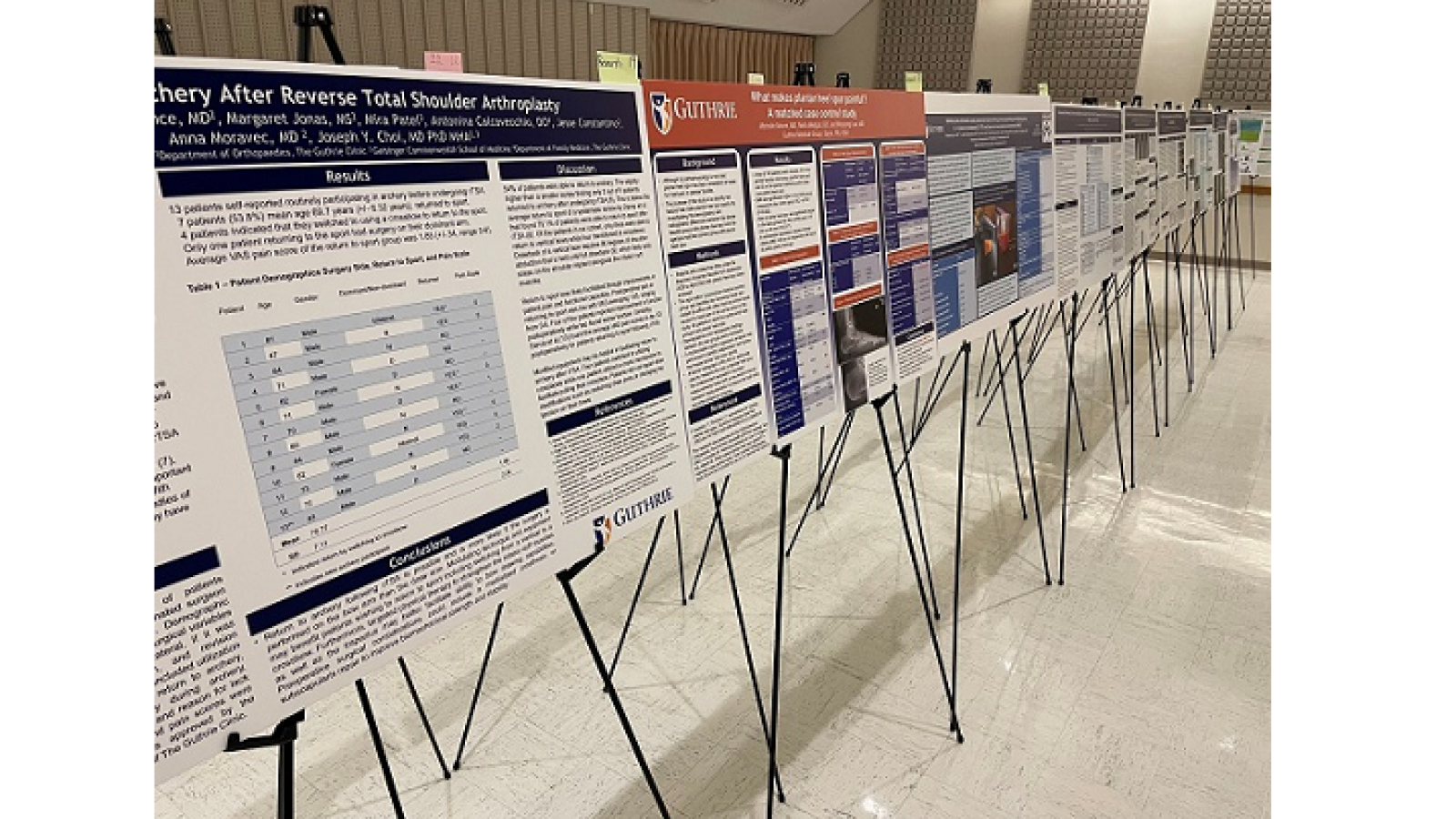 Guthrie celebrated its 6th Annual Research Day recently, featuring research and quality improvement projects from Guthrie fellows and residents, as well as medical students from Geisinger Commonwealth School of Medicine (GCSOM) and Lake Erie College of Osteopathic Medicine (LECOM). This year's Research Day featured 10 oral presentations and 77 posters. 
Research Day also featured a special announcement about The Guthrie Journal's partnership with University of Toronto Press. The partnership adds The Guthrie Journal to the press's growing roster of medical science publications. As one of the largest university presses in North America, the publisher's 120 years of academic publishing experience will further amplify The Guthrie Journal's legacy of scholarly excellence, strengthen its focus on research publishing, and attract new readers and submissions from a wider North American and global audience. Click here for more information about the partnership. 
The Guthrie Journal, originally The Guthrie Clinic Bulletin, has been publishing vital medical information for nearly 100 years. Contributors to The Guthrie Journal range from medical students and residents to fellows, faculty, researchers, and practitioners at all career stages and in all specialties. Articles address clinical, biomedical, and epidemiological advances, as well as ongoing issues related to medical education.