Guthrie Announces Plan for New Medical Office Building in Cortland
November 16, 2023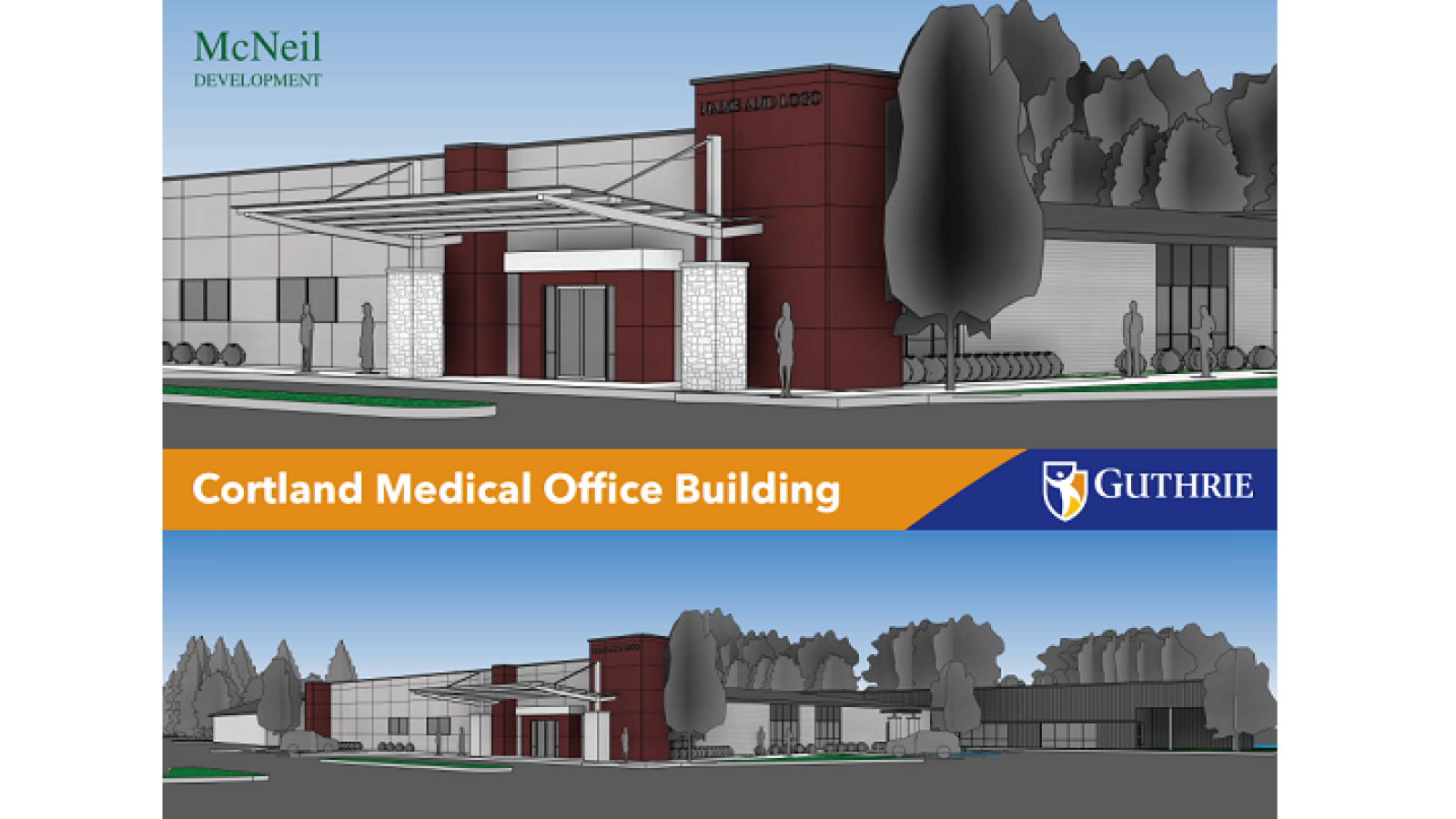 Guthrie was thrilled to officially announce, today, a new medical office building in Cortland. In partnership with McNeil Development, the former JM Murray Center at 4057 West Road in Cortland is being transformed into a state-of-the-art facility that will serve patients better. 
. 
When complete, the front of the building will house primary and walk-in care, along with lab and imaging services in a 16,000 square foot space, bringing our West Road and Homer primary care teams, and our patients, into a more comfortable and convenient setting. 
 
Modeled after Guthrie facilities in Ithaca, Big Flats and Corning, the facility will offer spacious pause areas for patients, multiple exam rooms, and space for additional primary care providers. 
 
Phase two will develop an additional 16,000 square feet into a new home for specialty care services, which will be determined in the coming months based on community need. 
 
"This investment continues Guthrie's commitment to provide superior clinical care and earn our place as the most trusted health care partner for the local community," said Shawn Karney, Associate Vice President – Regional Operations, Guthrie Medical Group. "These comprehensive services will allow us to expand our ability to care for you right here at home – starting with your primary care visit and, coordinating a specialty referral for a procedure or a quick stay at Guthrie Cortland Medical Center." 
 
The facility boasts a large parking lot and is located on a bus route, increasing access for our patients. Guthrie is especially impressed with the expertise McNeil Development brings to the project, which will be New York State clean heat compliant, utilizing the latest technology in clean heat and energy recovery. 
 
"We are honored to partner with Guthrie, a trusted non-profit health care organization, where we feel our values and mission are aligned in serving our community," said David McNeil, Owner of McNeil Development. "This project renovates existing buildings, employes the latest clean technology, and sets the property up for the next generation."  
 
The new medical office building is scheduled to open in October, 2024.