Guthrie Announces New Leaders
August 12, 2021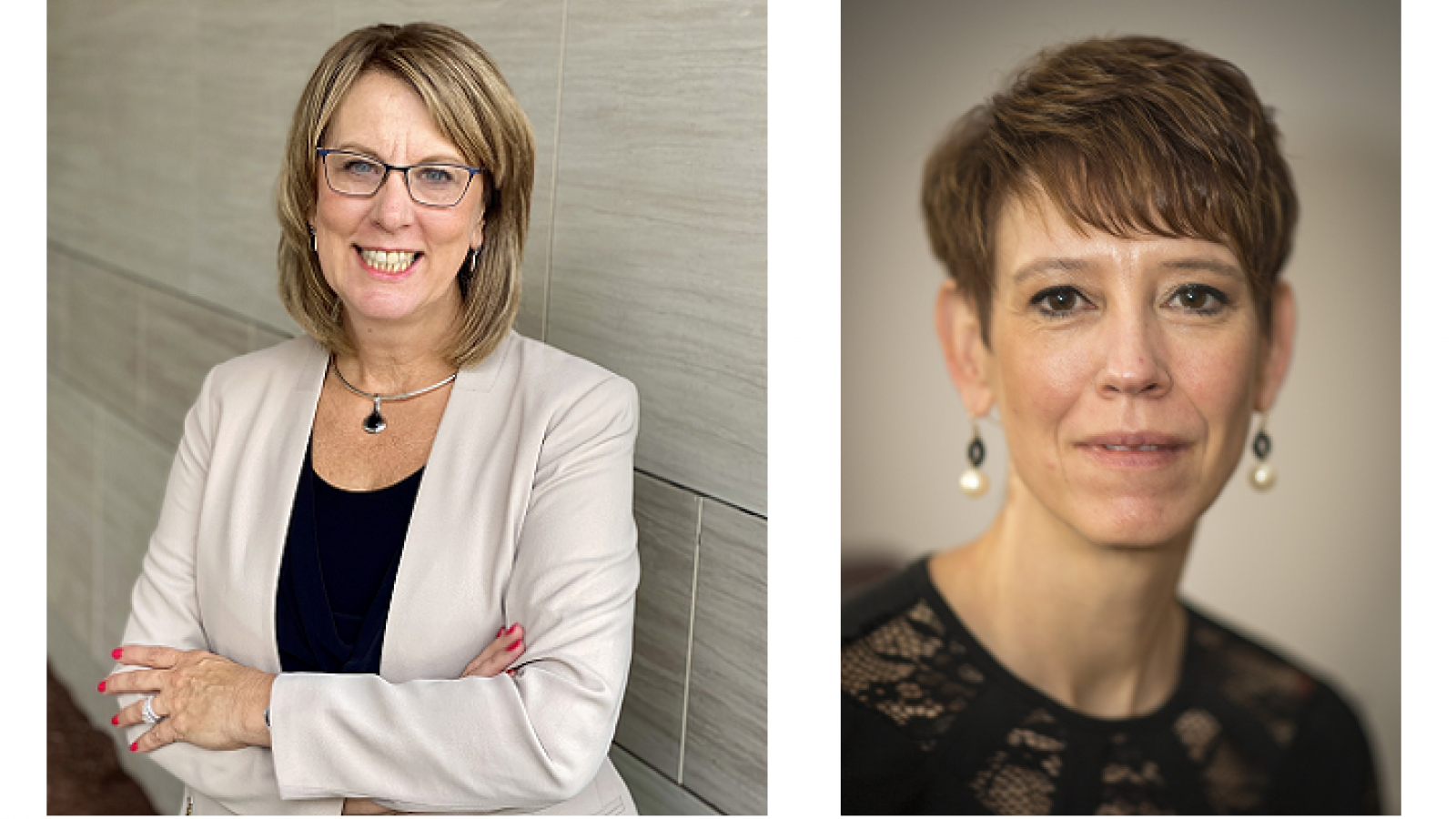 Guthrie has announced the appointment of two leaders to the organization.
Debra "Deb" Raupers, RN, returns to Guthrie as EVP-Chief Nursing Officer. Deb has over 30 years of diverse health care experience. During her accomplished career, Deb led Guthrie Robert Packer Hospital in the attainment of Magnet accreditation, recognizing nursing excellence, and was part of the leadership team for the construction of the new Guthrie Corning Hospital. Deb has her Master of Science in Nursing from University of Phoenix and is an active member of the American Organization of Nursing Leadership.
Terri Couts, MHA, RN, was named SVP-Chief Information Officer. As the current VP-Epic Program, Clinical Systems and Integration, Terri has provided leadership for several projects. She led Guthrie to achieve Epic STARS 10 status, placing Guthrie among a group of less than 10 organizations that have received this distinction. Terri has over a decade of experience in electronic medical record implementation, Epic software and systems, and health and imaging informatics. Terri holds an Associate Degree in Nursing from Stark State College of Technology, a Bachelor of Arts in Education from University of Akron and a Master of Health Administration from University of Phoenix.
Guthrie is a non-profit integrated health system located in north central Pennsylvania and upstate New York, serving patients from a twelve-county service area. Guthrie is comprised of a research institute, home care/hospice, hospitals in Sayre, Pa., Corning, N.Y., Towanda, Pa., Troy, Pa. and Cortland, N.Y., as well as a multi-specialty group practice of nearly 700 providers offering 47 specialties through a regional office network providing primary and specialty care in 22 communities in Pennsylvania and New York. Guthrie is dedicated to training the next generation of health care leaders, offering seven residencies, three fellowships, and serving as a regional campus for the Geisinger Commonwealth School of Medicine. Guthrie provides a wide range of services and programs to enhance the health and well-being of those it serves.