Golf Tournament Benefits the Robert Packer Hospital, Towanda Campus Auxiliary
April 3, 2023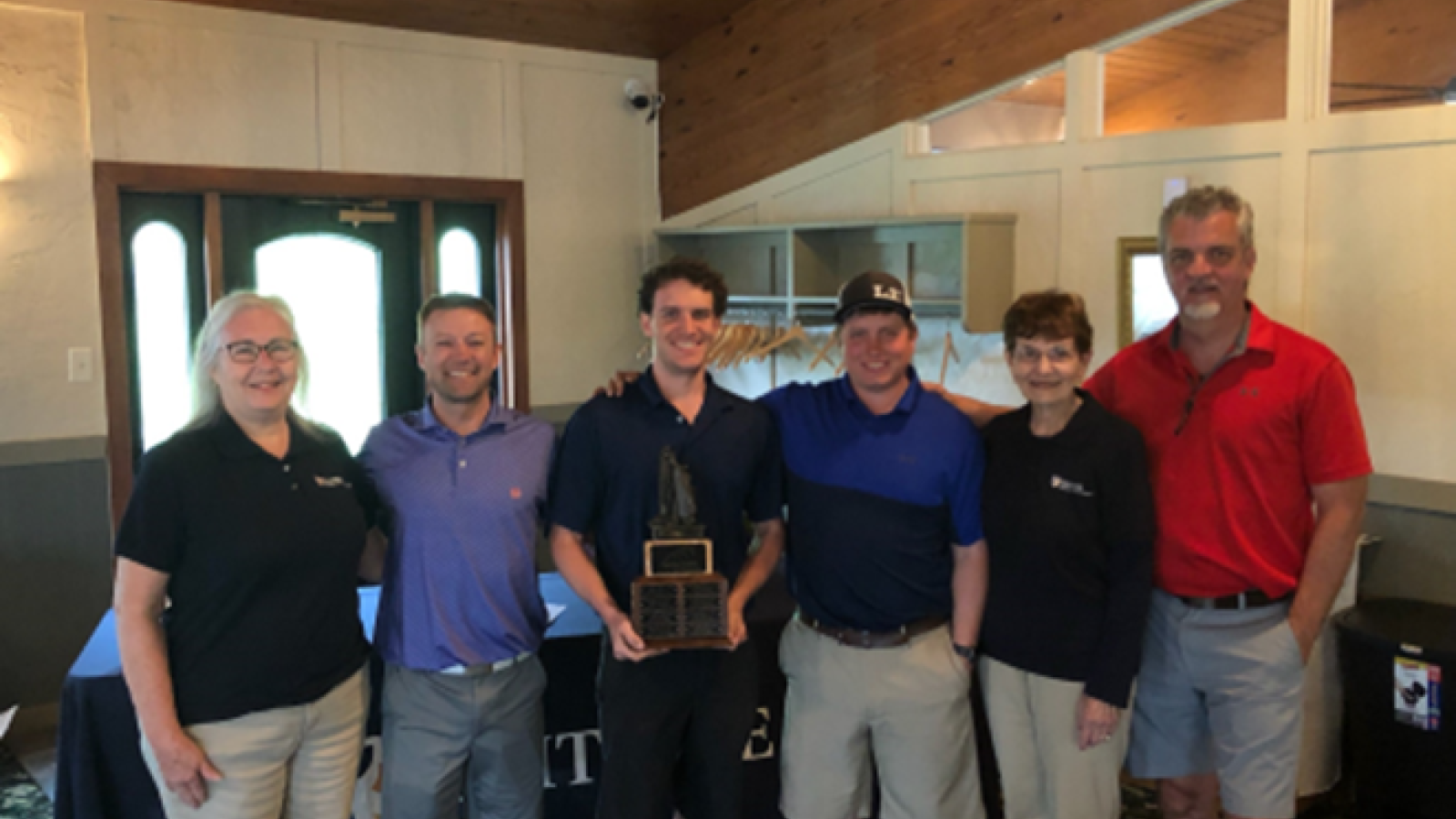 Winners of the 2022 tournament with event organizers
Join the Guthrie Robert Packer Hospital Towanda Campus Auxiliary for the 33rd annual Charity Golf Tournament, with proceeds supporting outpatient services at the Towanda hospital campus. The event will take place on Friday, May 12 at the Towanda Golf Club, located at 645 Golden Mile Road in Towanda, Pa. 
Golfers will enjoy a scramble format tournament with: 
Breakfast 
Greens fees and golf cart 
Cash prizes for top finishers 
Multiple on-course challenges 
Lunch (immediately following play) 
Sponsorship opportunities and tickets are available now. For more information or to purchase a ticket for the event, visit www.gurthrie.org/golftournament. 
The Guthrie Clinic is a non-profit multispecialty health system that integrates clinical and hospital care with research and education. Located in Sayre, Pennsylvania, The Guthrie Clinic is one of the nation's longest established group practices, founded in 1910 by Dr. Donald Guthrie with a vision of providing patient-centered care through a clinically-integrated network of employed providers. It is an industry leader in the use of technology and electronic medical records to provide high-quality care. Among The Guthrie Clinic's 6,500 caregivers are more than 700 physicians and advanced practice providers, representing the spectrum of medical specialties and sub-specialties. The Guthrie Clinic is a five-hospital system with a large network of outpatient facilities that spans nearly 9,000 square miles in Pennsylvania and upstate New York. It is dedicated to training the next generation of health care leaders, offering seven residencies and three fellowships.      
     
Visit us at Guthrie.org. Follow us at Twitter.com/GuthrieClinic, Facebook.com/TheGuthrieClinic, Linkedin.com/company/TheGuthrieClinic, and Instagram.com/TheGuthrieClinic.