Dr. Sharma Named Recipient of 2021 ACP Clinical Practice Award
November 29, 2021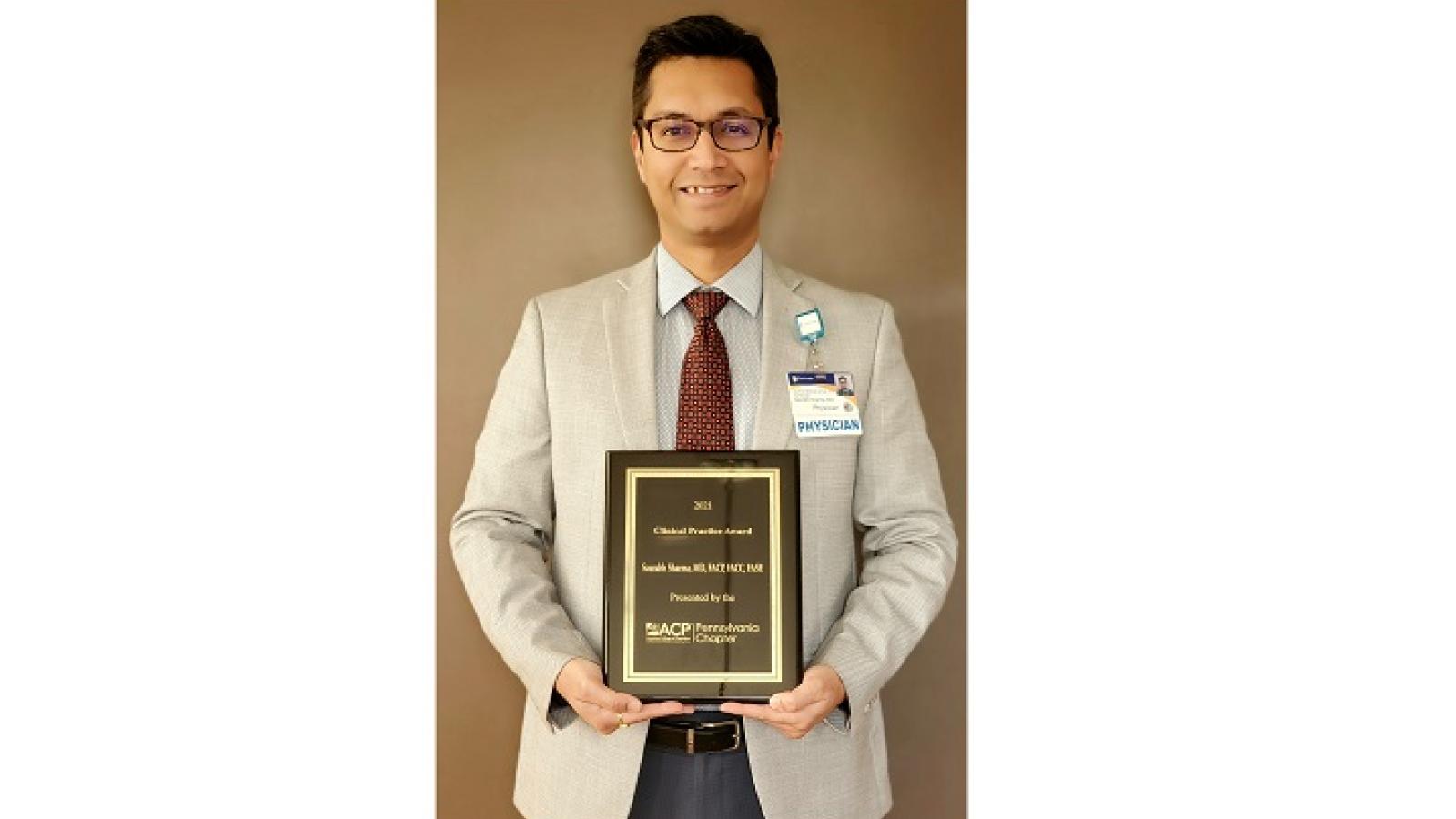 Dr. Sharma Named Recipient of 2021 ACP Clinical Practice Award
Guthrie cardiologist Dr. Saurabh Sharma was recently named the recipient of the 2021 Clinical Practice Award for the Eastern Region of the Pennsylvania American College of Physicians (ACP).
This award recognizes a senior member internist for service as an excellent clinical practitioner for patients, the community and the profession. Qualities that might be recognized include long-time excellence in a practice setting providing patient-centered care, being known for collaboration with colleagues, serving as an excellent consultant to colleagues, being known as a leader in his/her medical community or community of residence, and serving as an excellent role model for colleagues.
Dr. Daniel Sporn, Chief of Cardiology at Guthrie said, "I am delighted and proud of the ongoing accomplishments of Dr. Saurabh Sharma. He is truly deserving of this award, given his never-ending commitment to his patients and to our values of patient-centeredness, teamwork, and excellence."
Dr. Sharma was recognized during the annual Pennsylvania ACP meeting on November 20 in Harrisburg.
About ACP:
The American College of Physicians (ACP) is a diverse community of internal medicine specialists and subspecialists united by a commitment to excellence. Internists apply scientific knowledge and clinical expertise to the diagnosis, treatment, and compassionate care of adults across the spectrum from health to complex illness. With 161,000 members in countries across the globe, ACP is the largest medical-specialty society in the world. ACP and its physician members lead the profession in education, standard-setting, and the sharing of knowledge to advance the science and practice of internal medicine.