Cortland Memorial Foundation Celebrates Success of Inaugural Nightingale Concert
May 19, 2023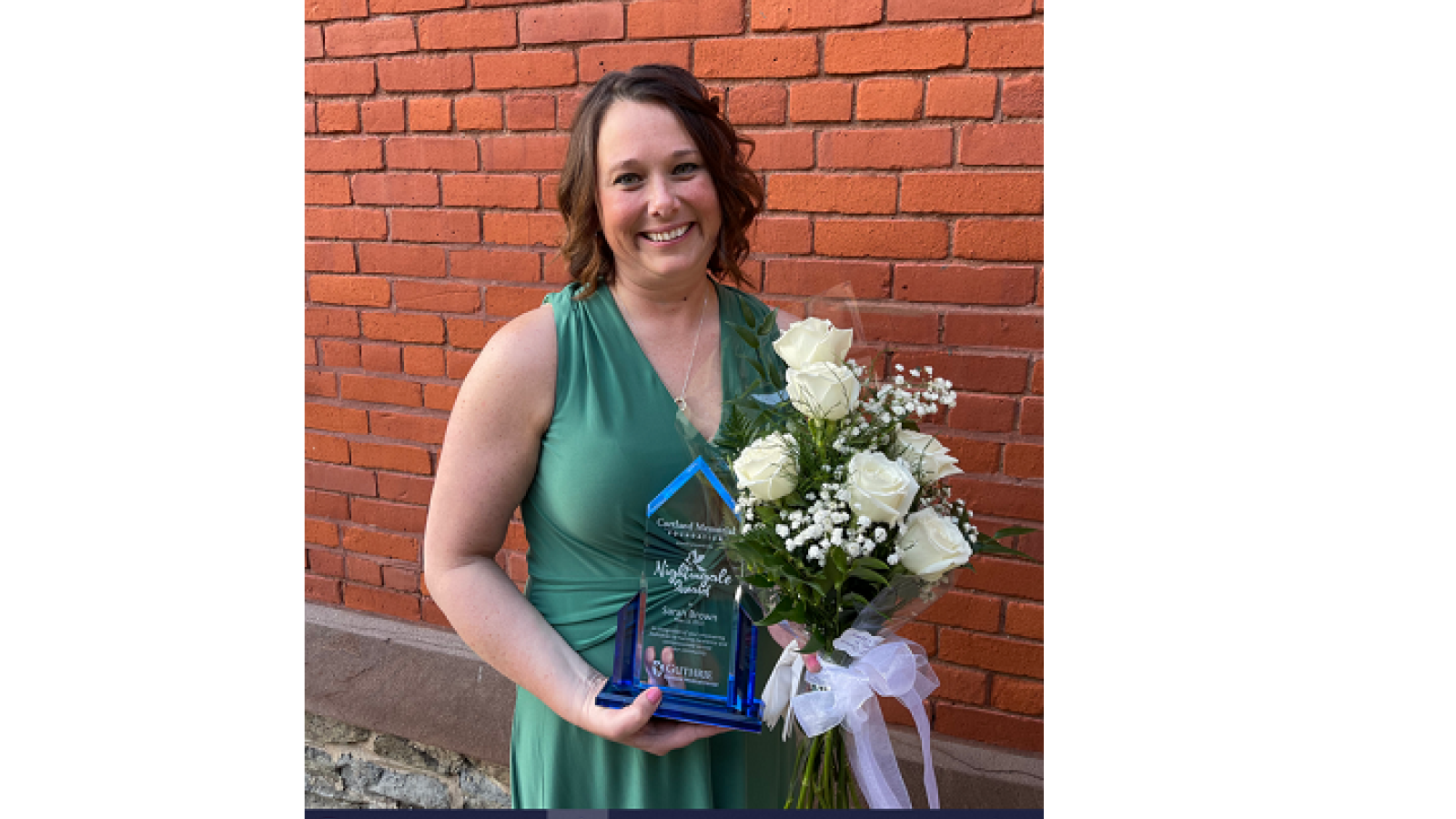 Cortland Memorial Foundation closed out National Nurses Week with an elegant celebration of Guthrie Cortland nurses on the birthday of Florence Nightingale, considered the "Mother of Modern Nursing."
The inaugural Nightingale Benefit Jazz Concert, held May 12 at the Center for the Arts of Homer and headlined by Steve Daniels and his guests, honored Guthrie nurses, and raised money in support of Guthrie Cortland Medical Center (GCMC).
The esteemed Nightingale Award was presented to Sarah Brown, a registered nurse in the endoscopy unit at GCMC, for her outstanding dedication and invaluable contributions to the field of nursing, and her level of commitment to both Guthrie and the community.
Sheila Ossit, Cortland Memorial Foundation Director said, "Cortland Memorial Foundation extends sincere gratitude to all nurses for their remarkable efforts and the vital role they play in delivering exceptional care to our patients at Guthrie Cortland Medical Center." 
Thanks to the generosity of numerous sponsors and the community, the Nightingale Concert raised $23,000 for Cortland Memorial Foundation in support of enhancing patient care at GCMC, promoting health education, and improving the quality of life in Cortland and the surrounding region.
"The continued generosity of this community and Cortland Memorial Foundation is unending," said Jennifer Yartym, Guthrie Cortland Medical Center President. "We were excited to see our nurses step into the spotlight for all they do and are grateful for every dollar raised which will help us deliver on our promise to provide the highest quality care to our parents."
Cortland Memorial Foundation expresses its profound appreciation to the event sponsors. Special recognition goes to Hage Real Estate, Visions Federal Credit Union, AmeriCU, Cortland Biomedical, Cortland Eye Center, Dental Arts Family Dentistry, First National Bank of Dryden, Key Bank, and X101 Always Classic for their exceptional commitment and generosity.