2022 Guthrie Gala Raises Record Amount for The Sayre House of Hope
September 2, 2022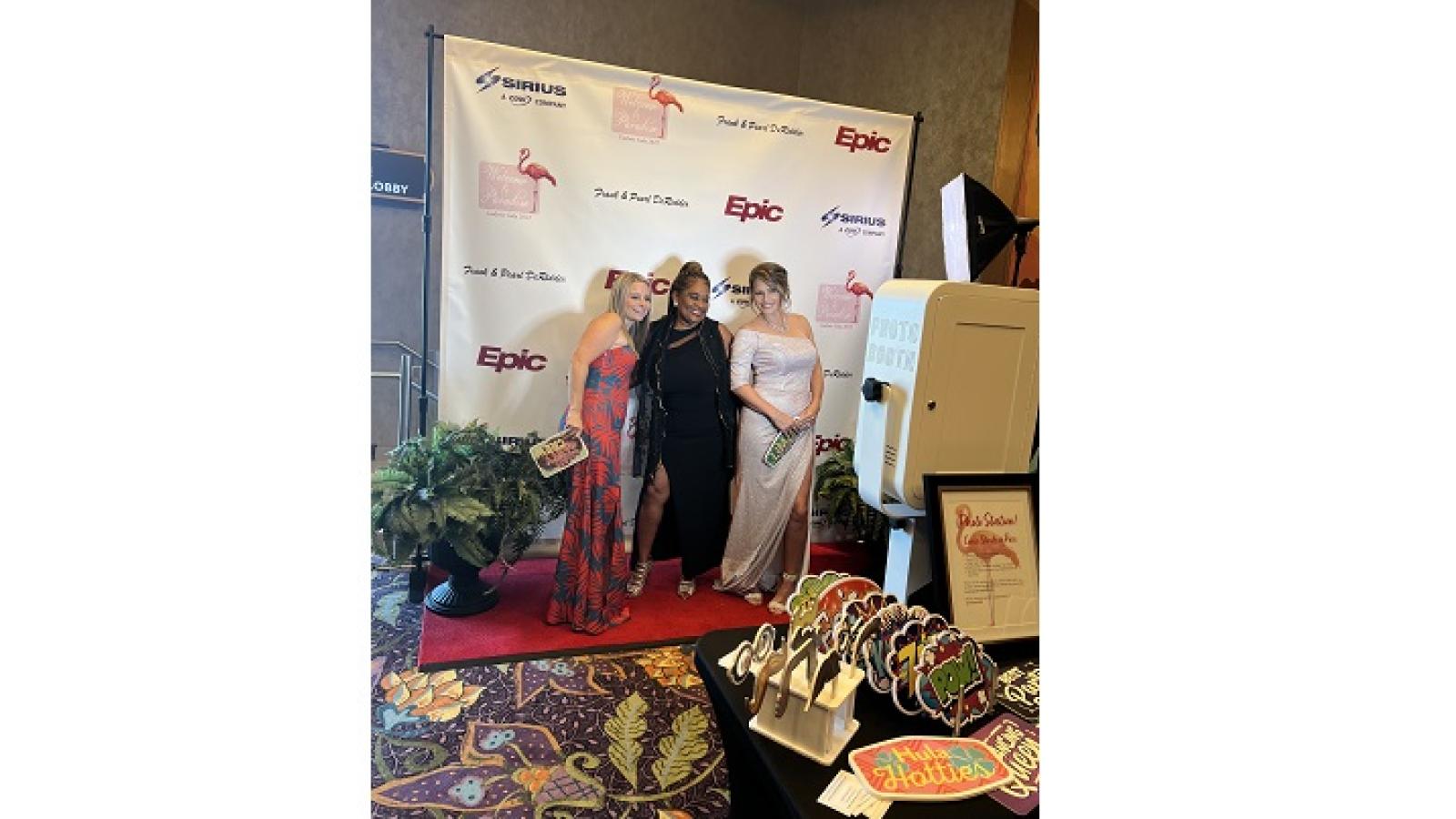 Attendees enjoy the 2022 Guthrie Gala
More than $200,000 was raised for Sayre House of Hope at the annual Guthrie Gala, making it the most profitable fundraiser to date.
The Gala was held on Aug. 27 at the Tioga Downs Event Center in Nichols, N.Y. and was attended by a sell-out crowd. 
Dr. Edmund Sabanegh, President and CEO of The Guthrie Clinic said, "Since it opened in 2007, the Sayre House of Hope has been able to provide a place to stay for over 3,000 families from all 50 states and across the world. The House of Hope is able to provide this incredibly important asset to our patients and their families because of the generous support of our community."
The Sayre House of Hope is a residence that provides family-centered lodging to patients and their loved ones while receiving medical treatment at Guthrie.
Elizabeth Hibbard, Resident Manager of Sayre House of Hope said, "The mission of the Sayre House of Hope is to help mediate the financial and emotional burden for families that are enduring a medical crisis by providing temporary housing and support. This wouldn't be possible without the support from the Guthrie Gala." 
Over 70 supportive sponsors and donors made this the most successful Gala to date.  Special thank you to Frank & Pearl DeRidder, Sirius – a CDW Company, Epic, Stevens & Lee, Hudock Capital Group, Dr. & Mrs. Silviu Marica, PNC Bank, Dr. Anne G. Rizzo & Major General Michael Fantini, Mrs. & Mrs. Ethan Arnold, BoFA Securities, Mercer, Geisinger, Robert Packer Hospital Auxiliary, Highmark, and Visions Federal Credit Union.
Additional information regarding the Guthrie Gala can be found online at www.guthrie.org/gala.
Guthrie is a non-profit integrated health system located in north central Pennsylvania and upstate New York, serving patients from a twelve-county service area. Guthrie is a member of the Mayo Clinic Care Network and is the first health system based in Pennsylvania and New York to join this network. Guthrie is comprised of a research institute, home care/hospice, hospitals in Sayre, Pa., Corning, N.Y., Towanda, Pa., Troy, Pa. and Cortland, N.Y., as well as a multi-specialty group practice of more than 325 physicians and 210 advanced practice providers offering 47 specialties through a regional office network providing primary and specialty care in 22 communities in Pennsylvania and New York. In addition, Guthrie offers home medical equipment and respiratory therapy products at seven convenient Med Supply Depot locations. Guthrie provides a wide range of services and programs to enhance the health and well-being of those it serves.