18th Annual Golf Classic Benefits Guthrie Cortland Medical Center
August 27, 2021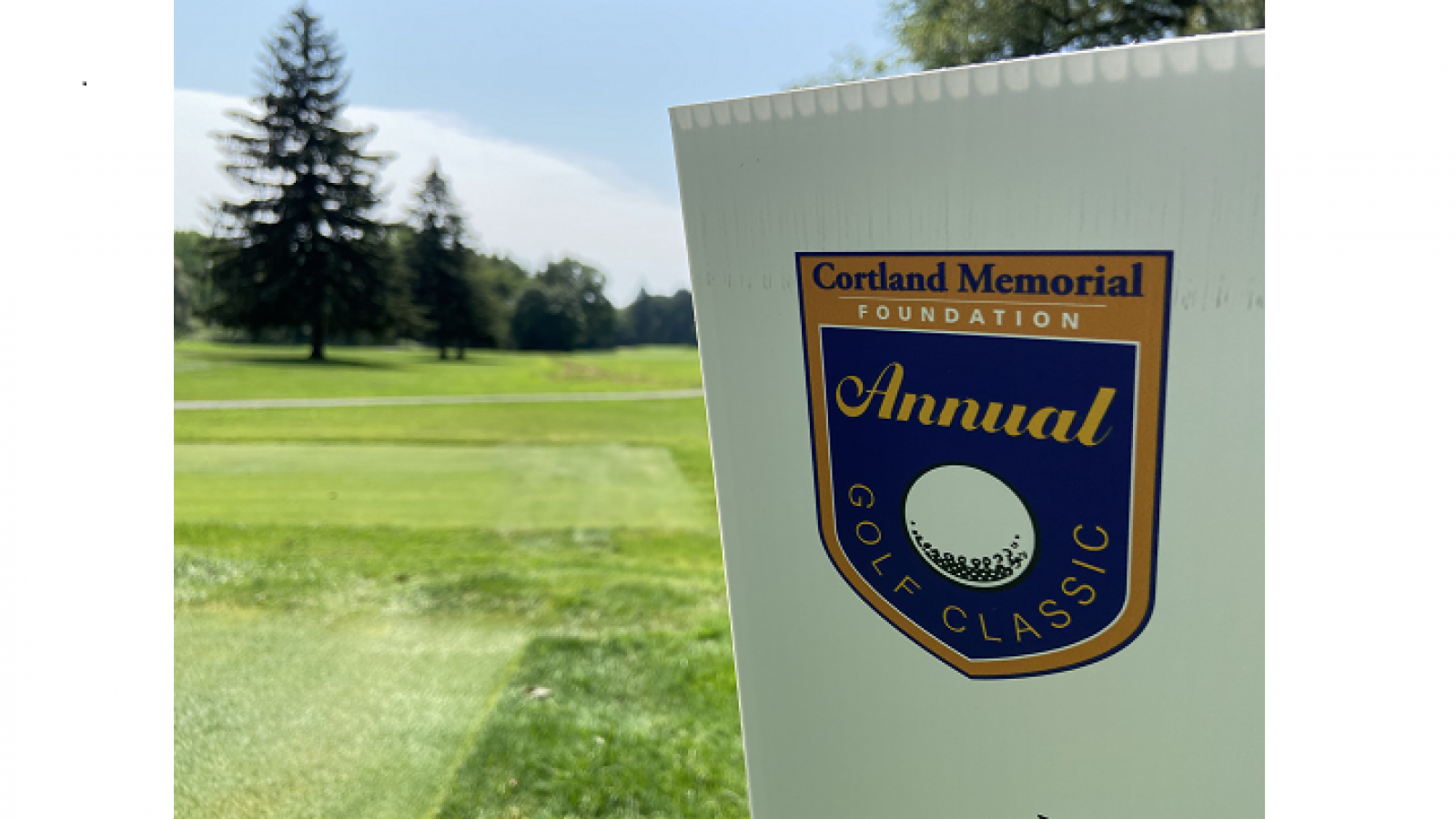 The Cortland Memorial Foundation (CMF) celebrated another successful golf tournament in support of Guthrie Cortland Medical Center.  The 18th Annual Golf Classic was held on Monday, August 9 at the Cortland Country Club, and raised money for CMF, which provides support to Guthrie Cortland Medical Center for equipment and programs that enhance patient care, promote health education, and improve the quality of life in Cortland and the surrounding region.
Thanks to the generosity of its many sponsors, this year's CMF Golf Classic profited more than $47,000.  Since the first CMF Golf Classic in 2004, the event has raised more than $1.25 million in support of hospital programs and initiatives.
"We are extremely pleased with the success of this event," said Debbie Nadolski, CMF Executive Director.  "Our medical center partners with many businesses, corporations and organizations on a daily basis that enable us to provide the best care possible for our patients."
CMF is grateful to have had support from the following corporate sponsors: ENV Insurance Agency, LLC; Health Direct/Noble Health Services/Kinney Drugs Foundation; Lippes Mathias Wexler Friedman LLP; Schopfer Architects, LLP; and Strategic Financial Services LLC.
Plans will begin later this year for the 19th Annual Cortland Memorial Foundation Golf Classic slated for August 8, 2022.
Guthrie is a non-profit integrated health system located in north central Pennsylvania and upstate New York, serving patients from a twelve-county service area. Guthrie is comprised of a research institute, home care/hospice, hospitals in Sayre, Pa., Corning, N.Y., Towanda, Pa., Troy, Pa. and Cortland, N.Y., as well as a multi-specialty group practice of nearly 700 providers offering 47 specialties through a regional office network providing primary and specialty care in 22 communities in Pennsylvania and New York. Guthrie is dedicated to training the next generation of health care leaders, offering seven residencies, three fellowships, and serving as a regional campus for the Geisinger Commonwealth School of Medicine. Guthrie provides a wide range of services and programs to enhance the health and well-being of those it serves.