Hospice and Palliative Care Month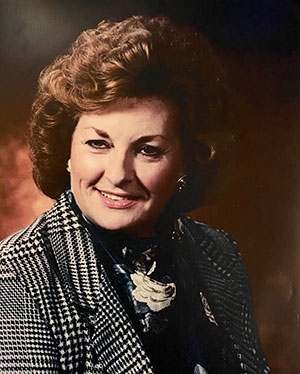 Bob and Vivian Chisari
Valentine's Day holds a special place in Bob Chisari's heart. On February 14, 1972, he went on a first date with the love of his life, Vivian, which led to a proposal on Valentine's Day a short while after. They were married on February 14, 1976, forming a family of five with Vivian's children, Fred, Ray, and Colleen.
For years, both Bob and Vivian worked for Guthrie in Sayre, Pa. – Bob as a Surgical Technician and then a First Assistant in Neurosurgery, with Vivian working as an LPN. They also maintained a thriving baking business that shipped Vivian's famous biscotti to clients far and wide before her diagnosis with Alzheimer's Disease later in life.
Vivian was an extremely independent, strong woman. When Bob began to realize that he may need to seek outside help for her care, he spoke with a friend, who recommended Guthrie Hospice. Bob learned more about the services available and once the team were introduced to Vivian, he quickly recognized their professionalism and compassion, which made a world of difference in their lives. Through the help of the medical staff, Vivian was able to maintain independence and dignity before her passing in July 2018. Bob fondly remembers Vivian smiling when she found out her care team were on their way to visit. "Everyone involved, from the top to the bottom at Guthrie Hospice, were fantastic," he said. "As a caregiver, I also felt extremely supported. Even if it just meant having someone to talk to."
November is Hospice & Palliative Care Month and Guthrie is proud to serve our communities, providing safe, trusted, and loving care to help you make the best of the time you have. Staff is available 24 hours a day throughout the year to answer questions and provide visits, as necessary. For more information on Guthrie Hospice, please call 1-800-598-6155 or visit Guthrie.org.
---
The Landy Story
By engaging with our patients and learning about their symptoms, pain, and stress, resulting from a serious illness, Guthrie Palliative Care is here to help, no matter the diagnosis. Our goal is to improve the quality of life for you and your family, helping to coordinate care that suits your specific needs and treatment plan.