The Youth and Adolescent Thrower: Tips to Avoid Elbow Pain from Throwing
February 22, 2022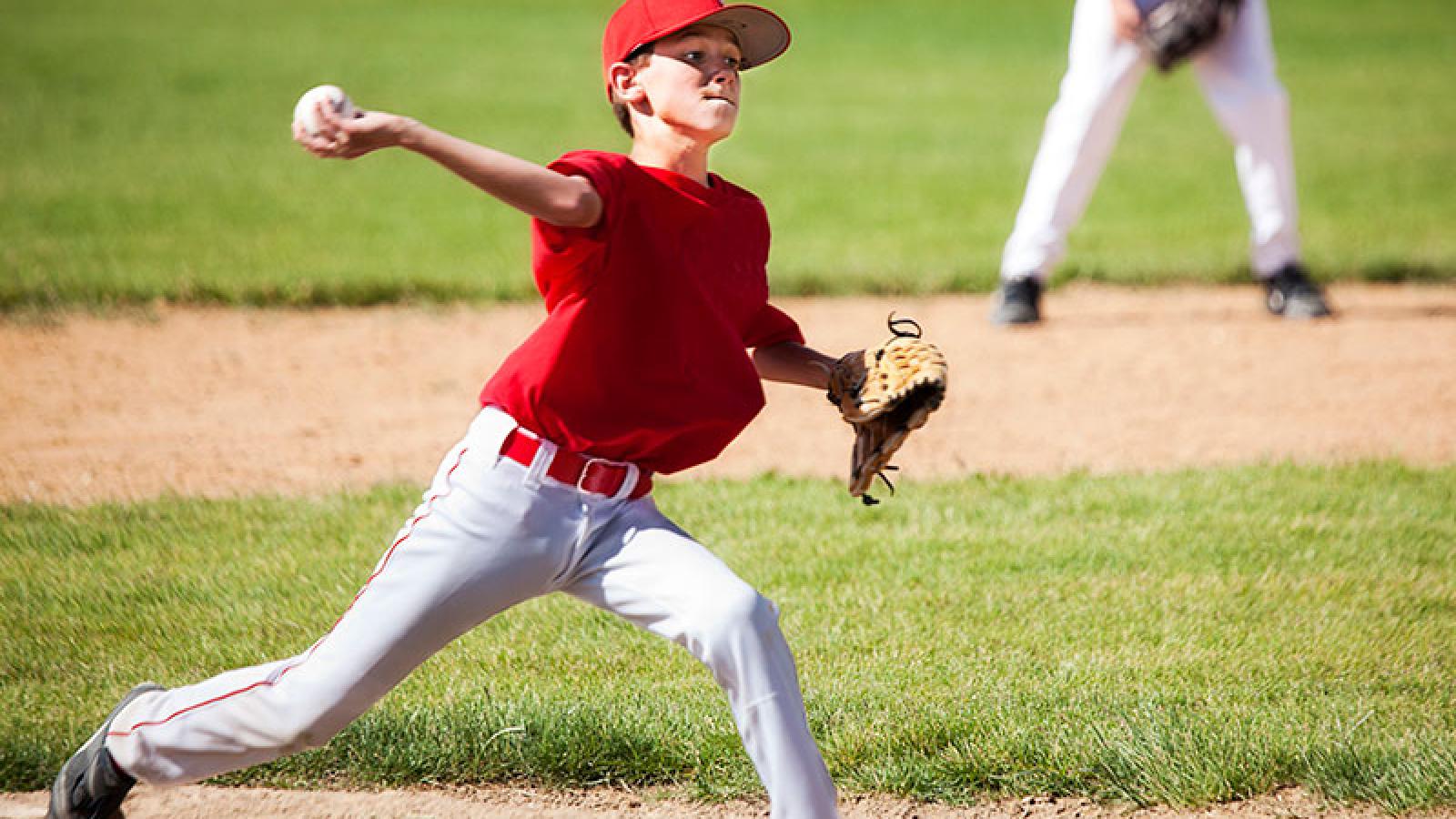 As the weather will start to become warmer, many youth and adolescent athletes will begin to get back in shape for the upcoming baseball and softball seasons. I want to help you understand why so many baseball and softball players get medial epicondylitis or inside elbow pain during their seasons or while training for a season. I also want to give some tips on how to avoid these elbow injuries.
More and more youth and adolescent athletes have begun to play their favorite sport and train for it year-round, and this is especially true for baseball and softball. By technique, the overhead throwing motion is unnatural and places an exorbitant amount of stress across the stabilizing structures of the medial elbow even when performed with perfect technique. Every time a pitch is thrown the stresses that cross the medial elbow structures, structures such as Ulnar collateral ligament, are near the physiologic limit.
Needless to say, overusing the throwing arm will cause micro-tears in these medial structures which eventually can lead to failure. Since the year 2000, medial elbow ligament reconstructive surgery (Tommy John procedure) has increased by six times, largely due to overuse. Baseball players are playing year-round and not taking enough rest, in fact, the turn of the century adolescent pitcher is now an MLB pitcher. Explains the records for the number of Tommy John surgeries performed during recent MLB seasons.
What are ways to avoid overusing the throwing arm to prevent failure of the medial elbow structures? In 2012 The American Sports Medicine Institute released guidelines to reduce these injuries:
Proper mechanics, good core/abdominal strength, and leg strength
No Competitive Baseball for at least 4 months
Follow Pitch Count and Rest Days (graph below)
Avoid pitching on multiple teams with overlapping seasons
Not playing both pitcher and catcher
Discontinue Pitching if Pain is felt.
Sports Medicine at Guthrie
When an injury strikes, we understand how important a fast recovery is to your athlete. That's why our team of sports medicine caregivers share one common goal – to get our athletes back in the game as quickly and safely as possible.
Our caregivers are equipped to handle a wide variety of sports injuries, offering injury evaluation, concussion management, physical therapy, surgical procedures and more. In addition to the vast network of Guthrie providers across numerous specialties, we can ensure your athlete receives the best care possible, no matter the condition.