Shoulder Q&A With Dr. Auerbach
September 8, 2022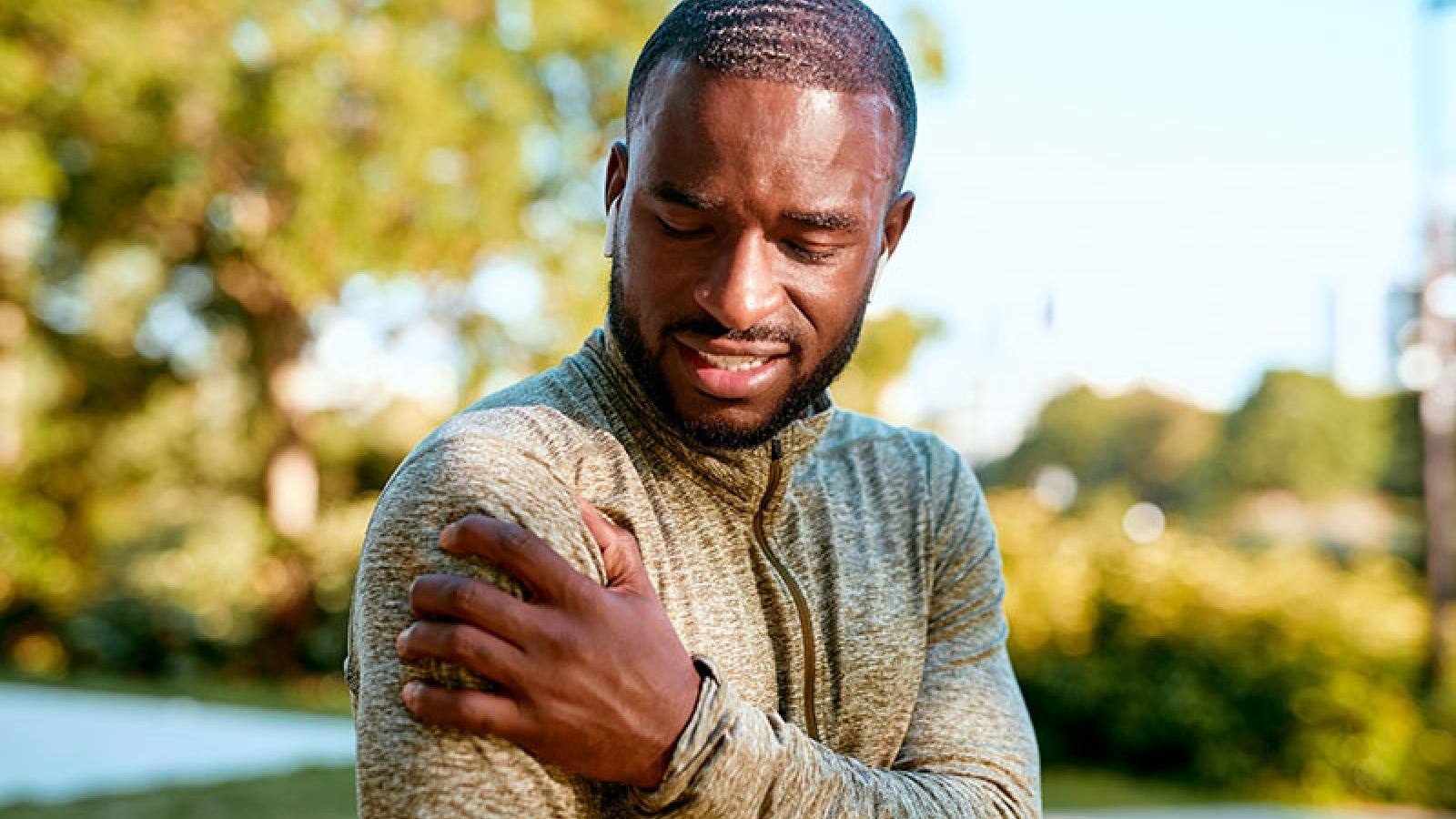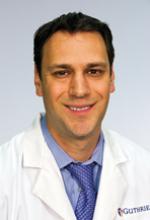 Shoulder injury questions answered by Dr. Brett Auerbach, a Guthrie Orthopedic Sports Medicine surgeon.
What are some of the most common shoulder injuries you see in patients?
BA: Rotator cuff injuries are very common. The rotator cuff is a group of four tendons that help stabilize the shoulder and allow a wider range of motion. Rotator cuff injury is one of the most common causes of shoulder pain in middle-aged or older adults. Many of the injuries we see are chronic or the result of a repetitive activity. Acute rotator cuff tears can also occur suddenly after attempting to lift a heavy object, falls, motor vehicle accidents or trauma. Patients often have pain at night and difficulty sleeping. 
Is surgery always needed to treat rotator cuff injuries?
BA: No, the majority of rotator cuff injuries can be treated without surgery. We will typically attempt conservative treatment with activity modification, physical therapy, cortisone injections, and anti-inflammatory medications. If conservative treatment does not provide the outcome we're looking for, we may discuss surgical options.
If it is determined that surgery is the best course of action, how long is the recovery period? 
BA: The typical time for recovery after rotator cuff surgery can vary from four to six months. It normally involves a period of immobilization between four to six weeks in a sling, and then extensive physical therapy after. The first four weeks of physical therapy are usually focused on improving your range of motion, and then after that we work on strengthening.
What are some of the risks of leaving a rotator cuff injury untreated, especially if surgery is recommended? 
BA: Small rotator cuff tears often do well without surgery, however, larger rotator cuff tears may continue to progress in size and cause further damage to the shoulder. Over time, there may also be a decrease in biologic potential for healing, so it's best to have these injuries corrected early.
Do you have any tips for injury prevention?
BA: Many rotator cuff injuries are preventable. To lower your risk, avoid lifting heavy objects overhead and instead, ask for help. If you're performing any repetitive activities using your shoulders, it's also recommended to take a 5 to 10-minute break every hour. Lastly, stretching and warming up your muscles is key to injury prevention. Whether you're a professional baseball pitcher or are simply painting a wall at home, this is one of the most important aspects of injury prevention. 
What advice do you have for patients who are experiencing shoulder pain but aren't sure whether it's severe enough to seek help? 
BA: If you begin to experience persistent shoulder pain, pain at night, weakness, or loss of range of motion, schedule an appointment with a skilled orthopedic surgeon at Guthrie. Our physicians are trained to diagnose and treat a wide range of shoulder conditions, including rotator cuff injuries.
Schedule an Appointment
Our dedicated musculoskeletal team is here for you at all stages of life, with the most advanced treatments and therapies available in the area. From arthritis and osteoporosis to trauma care, joint replacement and more, you can be sure that our providers are highly experienced in their chosen specialty to provide you with the best treatment available.