This One Simple Change Can Reduce Your Heart Disease Risk
April 13, 2022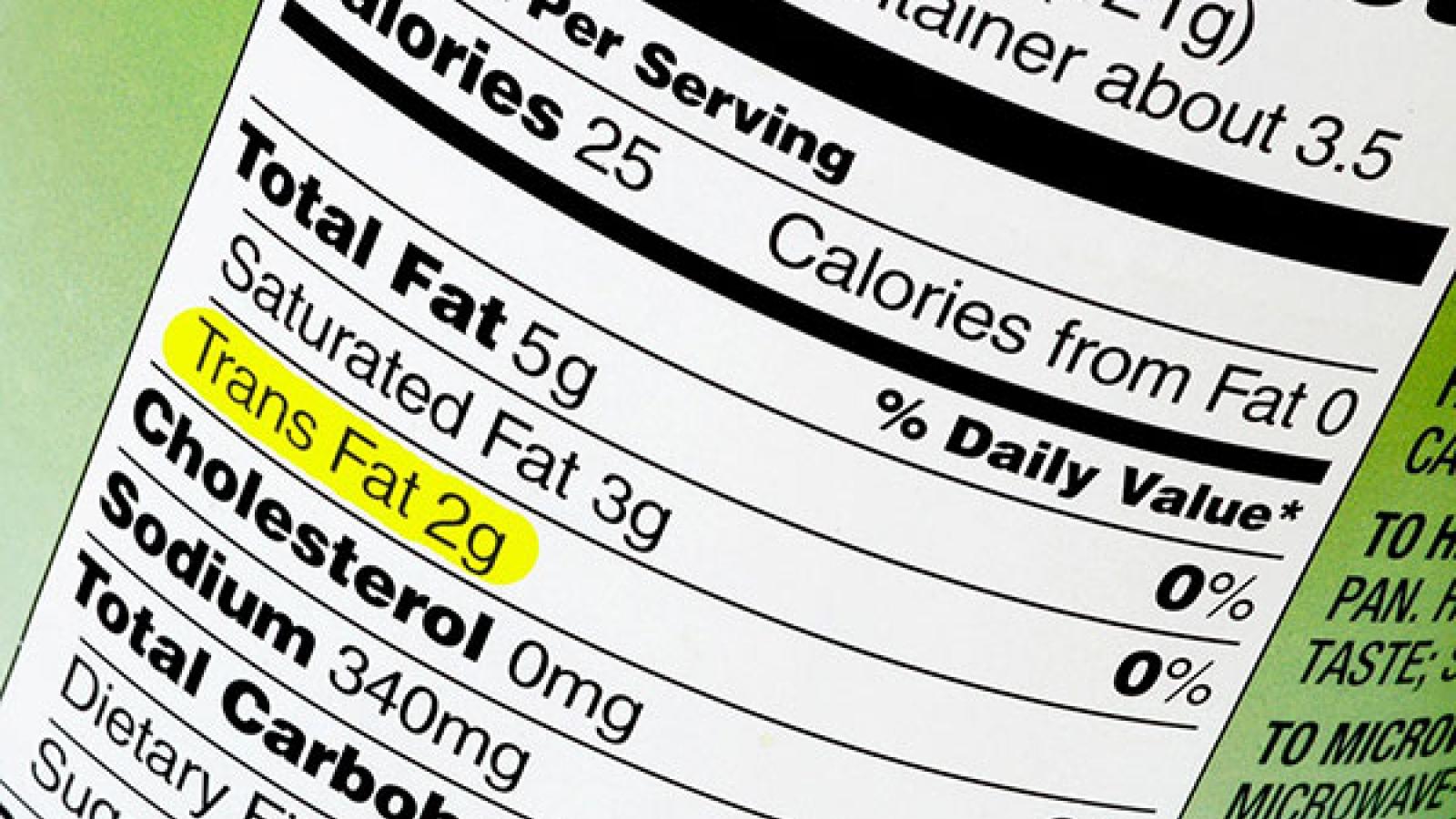 Cut the trans fat, help your heart. These tips will help you find where it's hiding.
What's the one thing we can all do to dramatically reduce our risk of heart attacks and heart disease? Cut trans fats from our diets. According to the Centers for Disease Control and Prevention, eliminating all artificial trans fats from the American diet would prevent approximately 10,000 to 20,000 heart attacks a year. It would also prevent approximately 3,000 to 7,000 deaths from coronary heart disease in the United States alone. Here's what you need to know:
Why is trans fat harmful?
Dietary intake of trans fat raises your LDL, or "bad," cholesterol levels and reduces your HDL, or "good," cholesterol levels, leading to an increased risk for heart disease, stroke and type 2 diabetes.
Where will I find trans fat?
Trans fats are mostly man-made fats found in processed food products. The most common include cookies, cakes, crackers, doughnuts, muffins and even some cereals.
Learn to read a food label. Trans fats aren't always listed on the Nutrition Facts label, so be sure to read the ingredient list and keep an eye out for trans fat's other names, including hydrogenated or partially hydrogenated oil and shortening.
How much trans fat is OK?
The American Heart Association recommends getting less than 1% of your calories a day from trans fat, or preferably none at all.
How do I cut trans fat from my diet?
Focus on eating a whole-food diet that is rich in fresh fruits, vegetables, lean proteins and whole grains, and avoid or limit processed foods.
Be a savvy label reader. Not every cookie or cracker brand contains trans fat, so be sure to read your labels carefully.
---
Copyright 2016-2022 © Baldwin Publishing, Inc. All rights reserved.  Health eCooking® is a registered trademark of Baldwin Publishing, Inc. Cook eKitchen™ is a designated trademark of Baldwin Publishing, Inc. Any duplication or distribution of the information contained herein without the express approval of Baldwin Publishing, Inc. is strictly prohibited.
Date Last Reviewed: May 3, 2021
Editorial Review: Andrea Cohen, Editorial Director, Baldwin Publishing, Inc. Contact Editor
Dietary Review: Jane Schwartz, RD
Learn more about Baldwin Publishing Inc. editorial policy, privacy policy, ADA compliance and sponsorship policy.
No information provided by Baldwin Publishing, Inc. in any article is a substitute for medical advice or treatment for any medical condition. Baldwin Publishing, Inc. strongly suggests that you use this information in consultation with your doctor or other health professional. Use or viewing of any Baldwin Publishing, Inc. article signifies your understanding and agreement to the disclaimer and acceptance of these terms of use.