Is Knee Replacement Surgery Right for Me?
April 1, 2022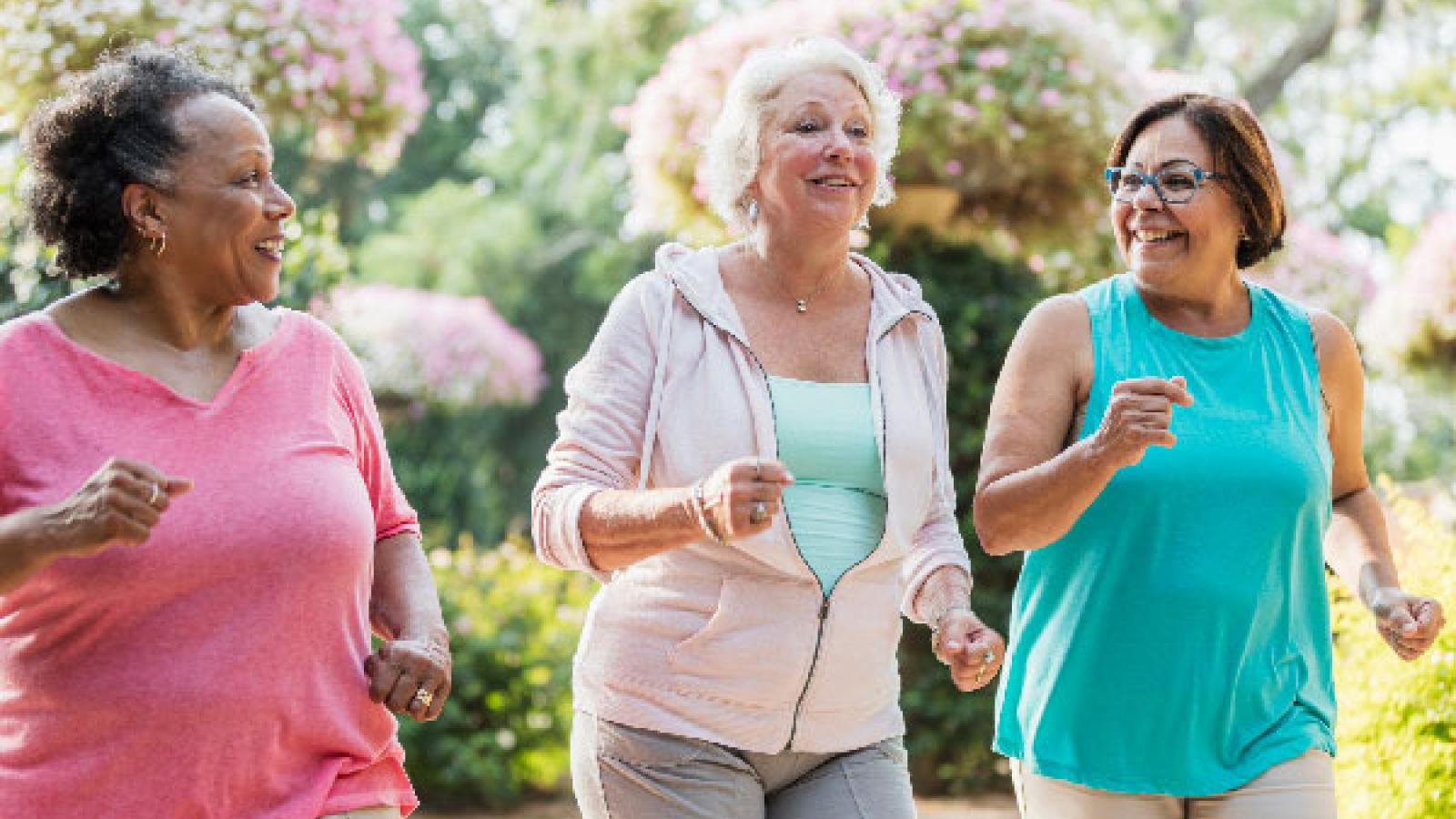 Here are some things you should consider before deciding if the time is right for surgery.
More people are having knee replacement surgery than ever before. While this is partly due to population growth and a rise in obesity, which puts added pressure on knee joints, the increase has been most rapid in 45-64 year olds. Within this age group, knee replacements have tripled in the past decade. And 60% of all patients are women.
According to the American Academy of Orthopedic Surgeons, 90% of people who have knee replacement surgery experience a lot less pain and most are able to resume activities they previously had to give up. Osteoarthritis is the #1 reason for surgery, and as baby boomers stay more active later in life, arthritis and knee injuries are becoming more common. More active lifestyles also mean more people are unwilling to let knee pain slow them down.
During knee replacement surgery, a damaged joint is replaced with an artificial joint. Today's replacements are more durable and last longer than those used in the past. Minimally-invasive surgical techniques also make it possible for patients to recover faster and resume an active life sooner.
How do you decide if the time is right for knee replacement surgery?
Ask yourself the following questions:
Is joint pain hurting my quality of life?  If knee pain interferes with the things you want or need to do, it may be time to consider knee replacement surgery.
Have I tried other ways to deal with the pain? Most doctors won't recommend surgery until after more conservative measures, such as physical therapy and anti-inflammatory treatments, have failed.
Do I have realistic expectations? Most patients can expect to walk, play golf or ride a bicycle after surgery, but you may not be able to resume high-impact sports such as running.
Am I in good overall health? No matter what your age, joint replacement is an option only if you are healthy enough for surgery and the demands of rehabilitation.
If surgery seems like a possibility, consult with an experienced orthopedic surgeon to discuss your options.
Speak with a Specialist
Our dedicated musculoskeletal team is here for you at all stages of life, with the most advanced treatments and therapies available in the area. From arthritis and osteoporosis to trauma care, joint replacement and more, you can be sure that our providers are highly experienced in their chosen specialty to provide you with the best treatment available.
---
Copyright 2016-2022 © Baldwin Publishing, Inc. All rights reserved.  Health eCooking® is a registered trademark of Baldwin Publishing, Inc. Cook eKitchen™ is a designated trademark of Baldwin Publishing, Inc. Any duplication or distribution of the information contained herein without the express approval of Baldwin Publishing, Inc. is strictly prohibited.
Date Last Reviewed: March 16, 2017
Editorial Review: Andrea Cohen, Editorial Director, Baldwin Publishing, Inc. Contact Editor
Dietary Review: Eileen Engle, MD
Learn more about Baldwin Publishing Inc. editorial policy, privacy policy, ADA compliance and sponsorship policy.
No information provided by Baldwin Publishing, Inc. in any article is a substitute for medical advice or treatment for any medical condition. Baldwin Publishing, Inc. strongly suggests that you use this information in consultation with your doctor or other health professional. Use or viewing of any Baldwin Publishing, Inc. article signifies your understanding and agreement to the disclaimer and acceptance of these terms of use.