How To Know When It's Time for a Hip Replacement
February 25, 2022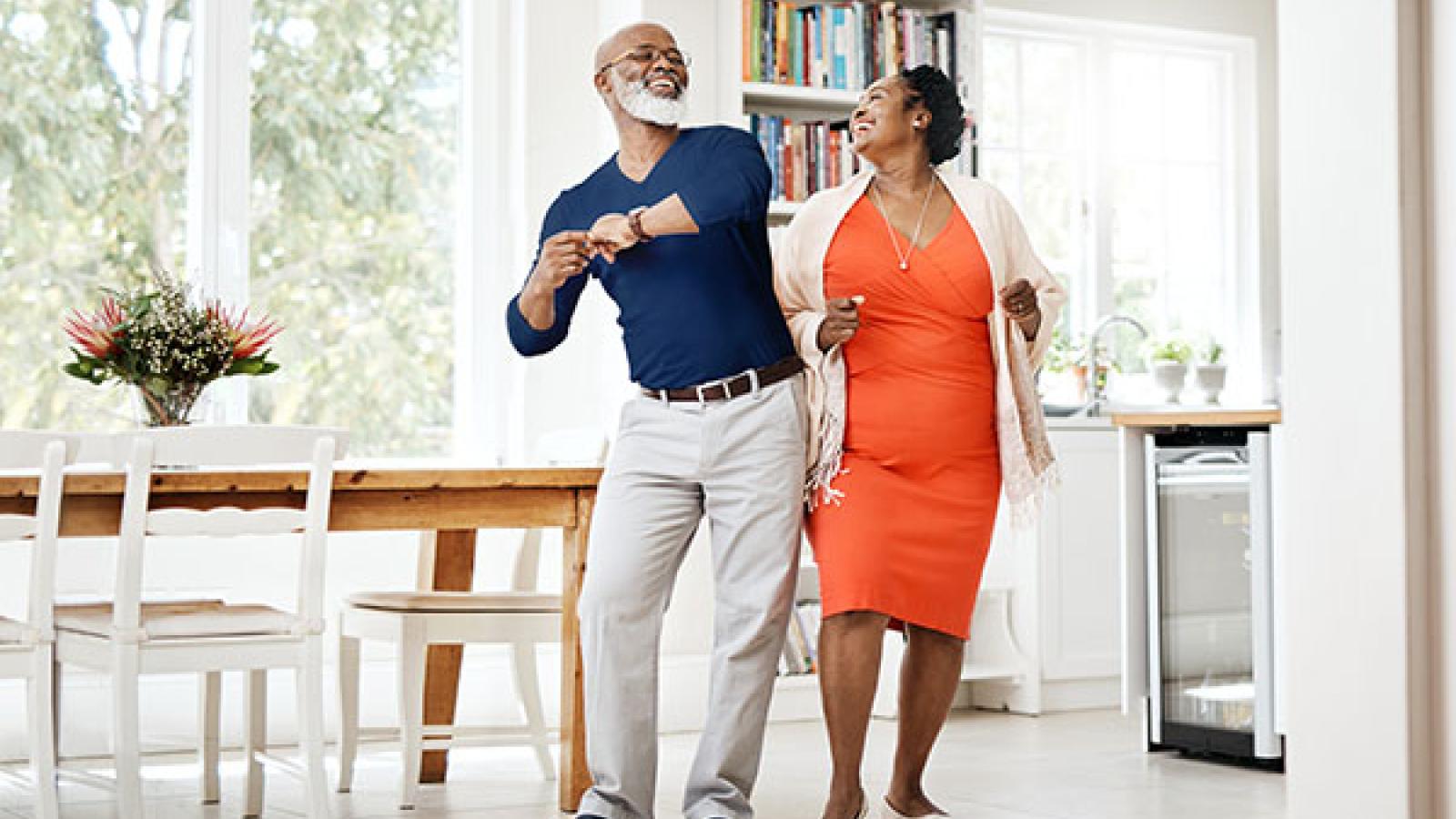 Think you're too young for hip replacement surgery? Think again.
It used to be that when you thought of hip replacement surgery, visions of older men and women who had fallen or had severe arthritis came to mind. But today, the number of people having hip resurfacing and hip replacement surgery in their 40's and 50's is on the rise.
Osteoarthritis, a degenerative condition affecting the cartilage around the joints, is the primary reason for needing hip replacement surgery. More and more people have hip pain at younger ages as a result of the active lifestyles they lead. Avid runners, tennis players, golfers, dancers and other athletes put strain on the hip joint that can lead to damage and pain. As we push our bodies to the limit, we tend to wear out our joints at an earlier age. Being overweight also puts more stress and strain on the joints.
According to the Centers for Disease Control and Prevention, over 330,000 total hip replacements are performed in the U.S. each year. The main reasons people opt for this surgery are that replacement surgery typically results in less pain, more mobility, an increased ability to perform activities of daily living and a better quality of life.
It used to be that age was a major factor in determining if hip replacement was a good option, since most replacements only lasted about 10 years. But today's replacement joints are more durable and last longer than the ones used in the past. That's why doctors have found that hip replacement surgery can be a good option for healthy younger patients.
That's good news because people are more interested in maintaining active lifestyles well into their 40's, 50's, 60's and beyond. It's not just about what you NEED to be able to do anymore. It's about what you WANT to be able to do.
Hip surgery is still a last resort option, reserved for when other treatments have failed. But if pain and stiffness limit your mobility and stop you from doing the things you want to do, it may be time to talk to your doctor about whether it's time to consider hip resurfacing or total hip replacement surgery.
Speak with a Specialist
Our dedicated musculoskeletal team is here for you at all stages of life, with the most advanced treatments and therapies available in the area. From arthritis and osteoporosis to trauma care, joint replacement and more, you can be sure that our providers are highly experienced in their chosen specialty to provide you with the best treatment available.
---
Copyright 2016-2022 © Baldwin Publishing, Inc. All rights reserved.  Health eCooking® is a registered trademark of Baldwin Publishing, Inc. Cook eKitchen™ is a designated trademark of Baldwin Publishing, Inc. Any duplication or distribution of the information contained herein without the express approval of Baldwin Publishing, Inc. is strictly prohibited.
Date Last Reviewed: July 17, 2018
Editorial Review: Andrea Cohen, Editorial Director, Baldwin Publishing, Inc. Contact Editor
Medical Review: Perry Pitkow, MD
Learn more about Baldwin Publishing Inc. editorial policy, privacy policy, ADA compliance and sponsorship policy.
No information provided by Baldwin Publishing, Inc. in any article is a substitute for medical advice or treatment for any medical condition. Baldwin Publishing, Inc. strongly suggests that you use this information in consultation with your doctor or other health professional. Use or viewing of any Baldwin Publishing, Inc. article signifies your understanding and agreement to the disclaimer and acceptance of these terms of use.