Can Flip Flops Cause Foot Problems?
May 27, 2022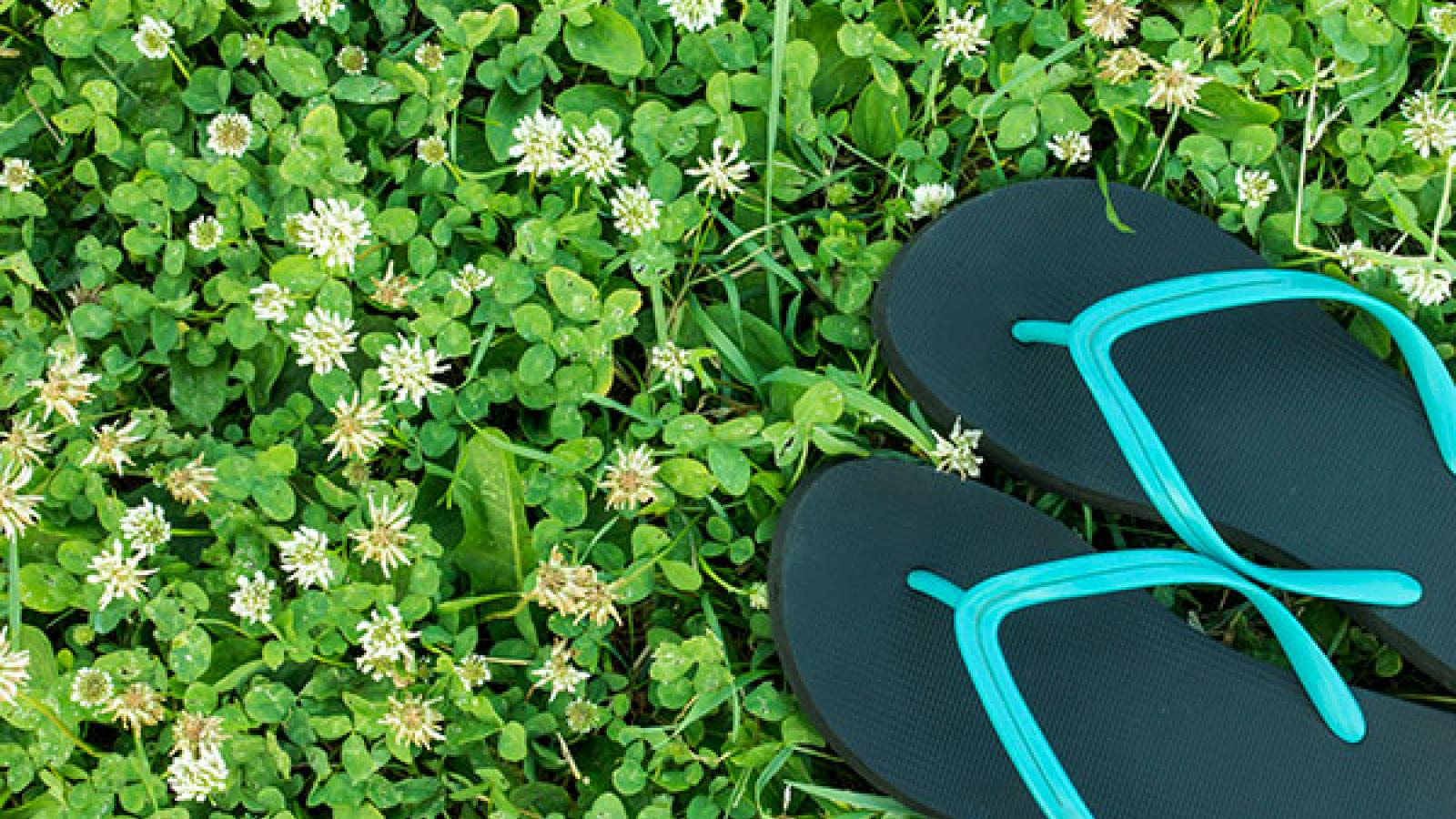 Summer shoes are cute, but they may lead to many serious foot pain problems.
Flip-flops, sling-backs, slides and mules may be the "haute couture" of warm weather footwear, but they may be putting your feet at risk.
Orthopedic surgeons have been seeing an onslaught of women limping into their offices in search of help.
Your heels are vulnerable. It is your heel that absorbs the shock of your foot striking the ground as you put your foot down to walk, and it is your heel that springs you back for your next step.
Attaching the heel to the toes, the plantar fascia ligament helps you balance your foot as your walk, taking a lot of stress in the process.
When the plantar fascia ligament becomes painful and inflamed, a condition known as plantar fascitis may be present. Individuals with plantar fascitis experience the most severe pain when they first get out of bed in the morning, making the first few steps of the day an agonizing experience.
Extra bone may sometimes form at the site of the inflamed plantar fascia attachment, producing a small spur that is common in patients with plantar fascitis, but the spur itself is not the cause of the heel pain.
Heel pain is caused primarily by stress in the tissue of the heel. The goal of the physician is to prescribe stress release modalities for patients. Only rarely is surgery recommended as a treatment for heel pain. Surgery is advised only if nonsurgical methods or combinations of these methods fail.
If you feel your trendy summer footwear slapping against your heels as you step, treat your heels to some cushiony pads for protection. Also, give your heels a rest sporadically by wearing a more structured/supportive shoe.
Speak with a Foot and Ankle Specialist
Our dedicated musculoskeletal team is here for you at all stages of life, with the most advanced treatments and therapies available in the area. From arthritis and osteoporosis to trauma care, joint replacement and more, you can be sure that our providers are highly experienced in their chosen specialty to provide you with the best treatment available.
---
Copyright 2016-2022 © Baldwin Publishing, Inc. All rights reserved.  Health eCooking® is a registered trademark of Baldwin Publishing, Inc. Cook eKitchen™ is a designated trademark of Baldwin Publishing, Inc. Any duplication or distribution of the information contained herein without the express approval of Baldwin Publishing, Inc. is strictly prohibited.
Editorial Review: Andrea Cohen, Editorial Director, Baldwin Publishing, Inc. Contact Editor
Learn more about Baldwin Publishing Inc. editorial policy, privacy policy, ADA compliance and sponsorship policy.
No information provided by Baldwin Publishing, Inc. in any article is a substitute for medical advice or treatment for any medical condition. Baldwin Publishing, Inc. strongly suggests that you use this information in consultation with your doctor or other health professional. Use or viewing of any Baldwin Publishing, Inc. article signifies your understanding and agreement to the disclaimer and acceptance of these terms of use.