The Benefits of Prehabilitation
February 25, 2022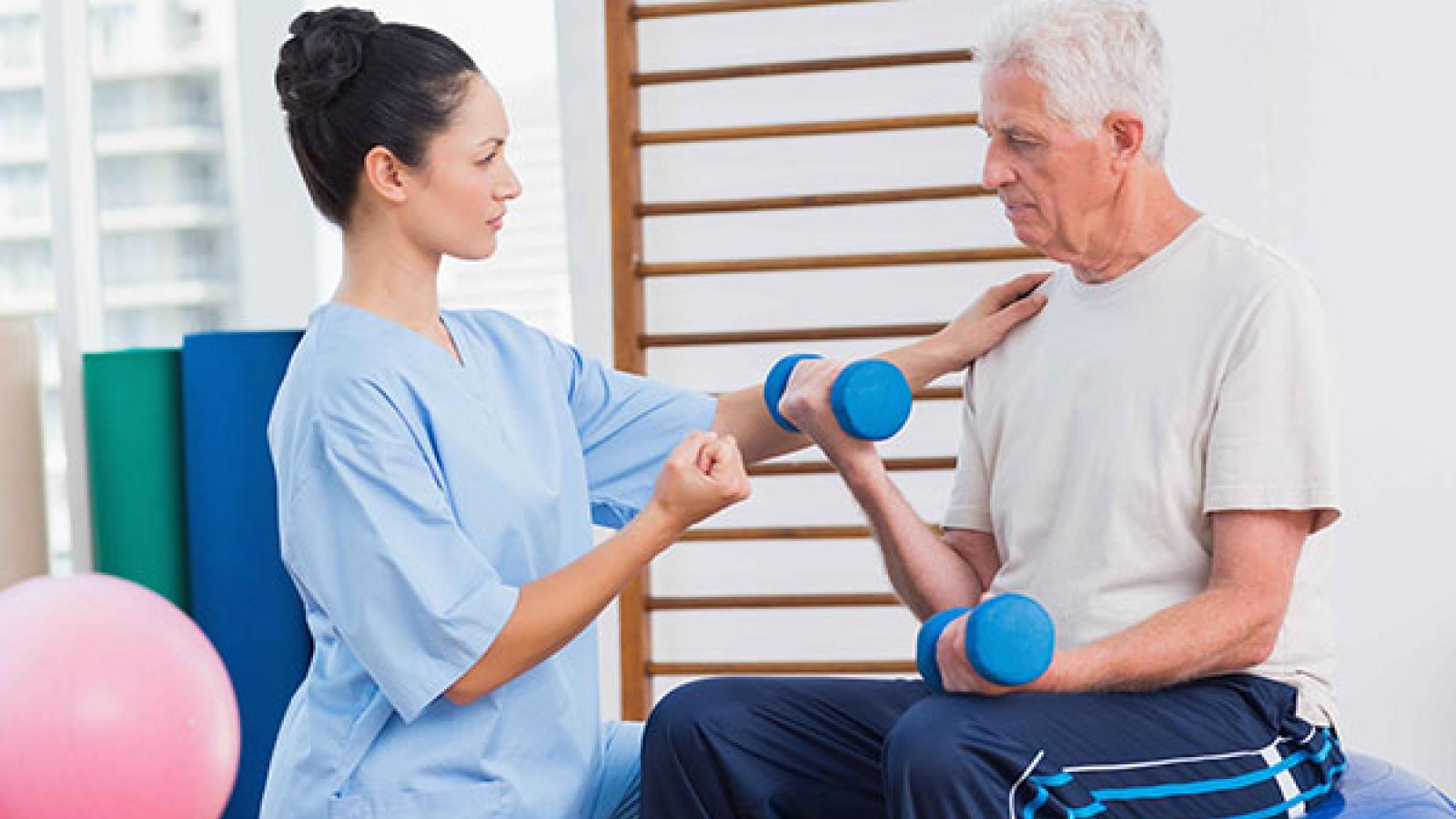 You may not want to think about exercising before orthopedic surgery. But here's why you should.
Prehabilitation, or prehab, is similar to rehabilitation except that it is done before surgery rather than after the procedure. Why invest the time before surgery? Because it may help you recover more fully – and more quickly – after surgery.
The focus of most prehab programs includes strengthening the body, improving flexibility and enhancing functional capabilities, range of motion and stamina. Another component of prehab includes educating you about what to do and not do before and after surgery. During this process, you'll work with a physical therapist to follow a personalized plan developed based on goals set by your orthopedic surgeon.
Does prehab help you recover more quickly?
In general, the fitter you are before surgery, the more likely you are to rehab more quickly and effectively after surgery. Studies have shown that people who do prehab get back to their daily activities faster and more easily than people who don't.
Does it offer other post-operative benefits?
Prehab may also lessen post-operative pain, reduce complications and even shorten hospital stays. Having information about a patient's functional capabilities also allows surgeons and physical therapists to better understand physical abilities and limitations, which can guide post-surgery rehabilitation and the setting of more realistic post-operative goals.
When should you do prehab?
To maximize its benefits, prehabilitation should be started at least 6 weeks before scheduled orthopedic surgery. Although you may not want think about exercising prior to surgery due to pain or limited function, investing the time and effort is often worth it. It may help you get back to your everyday activities quicker and recover more fully after surgery.
One study showed that doing prehab for 4-8 weeks before total knee replacement for severe osteoarthritis helped contribute to post-operative recovery by strengthening the leg and its ability to perform functional tasks like walking up a flight of stairs. Prehab may also help people having surgery for ligament tears, spine issues, hip replacement or shoulder injuries, among other orthopedic procedures.
---
Copyright 2019-2022 © Baldwin Publishing, Inc. All rights reserved.  Health eCooking® is a registered trademark of Baldwin Publishing, Inc. Cook eKitchen™ is a designated trademark of Baldwin Publishing, Inc. Any duplication or distribution of the information contained herein without the express approval of Baldwin Publishing, Inc. is strictly prohibited.
Date Last Reviewed: May 1, 2019
Editorial Review: Andrea Cohen, Editorial Director, Baldwin Publishing, Inc. Contact Editor
Medical Review: Andrew P. Overman, DPT, MS, COMT, CSCS
Learn more about Baldwin Publishing Inc. editorial policy, privacy policy, ADA compliance and sponsorship policy.
No information provided by Baldwin Publishing, Inc. in any article is a substitute for medical advice or treatment for any medical condition. Baldwin Publishing, Inc. strongly suggests that you use this information in consultation with your doctor or other health professional. Use or viewing of any Baldwin Publishing, Inc. article signifies your understanding and agreement to the disclaimer and acceptance of these terms of use.