7 Signs It May Be Time to See a Cardiologist
June 29, 2022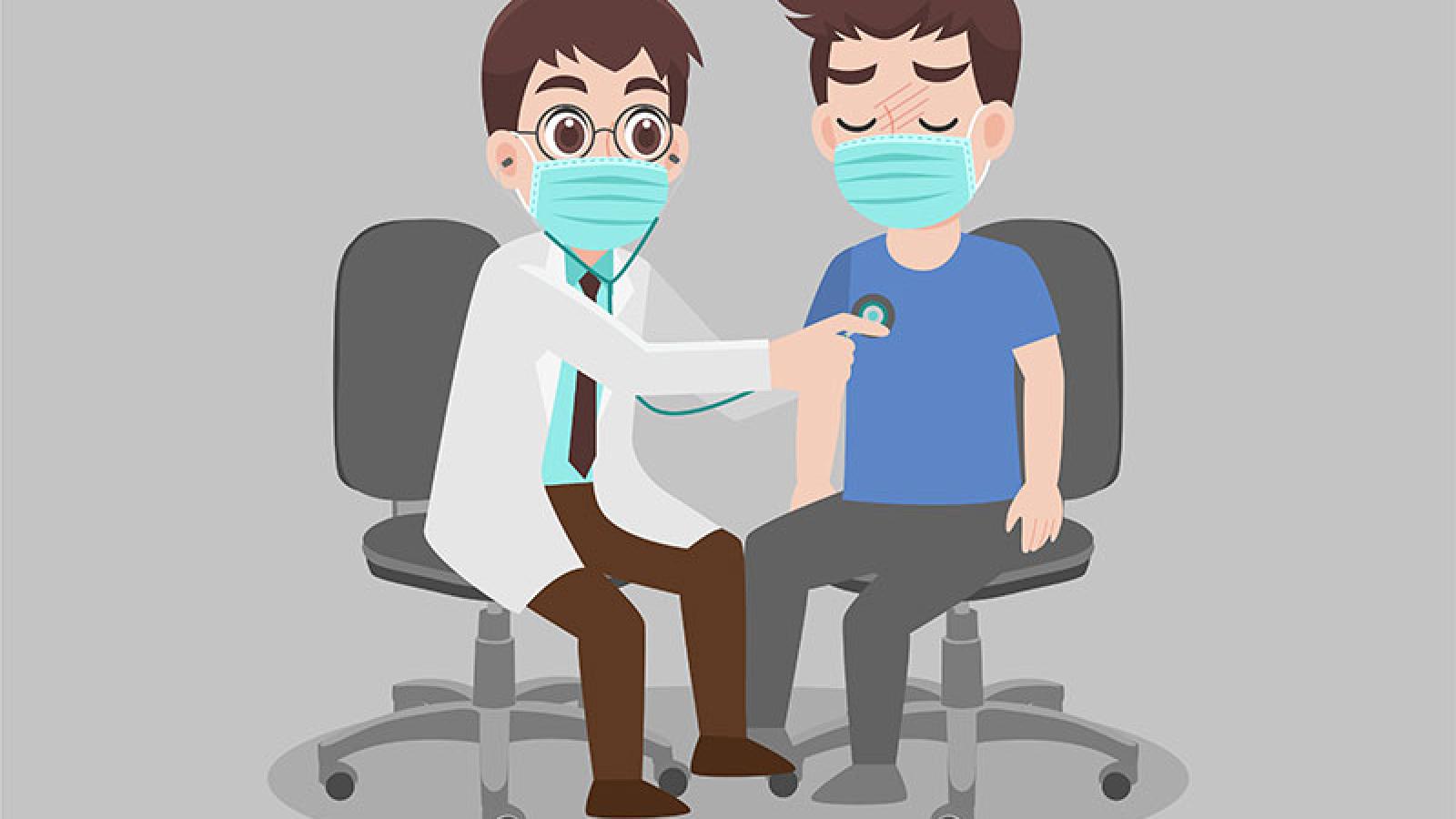 Cardiologists are specially trained to manage these risks so your heart stays healthier.
Think you should wait until you have heart issues before figuring out how to keep your heart healthier? Think again. Managing your heart health is something that is best started long before you have any signs or symptoms of cardiovascular disease.
Your primary doctor can monitor and manage some factors affecting your heart health, such as blood pressure, cholesterol and blood sugar. But if you have multiple risk factors or already have signs of cardiac health problems, you may be referred to a cardiologist for more specialized care. 
Cardiologists are specifically trained to diagnose and treat issues related to the heart and cardiovascular system. Not everyone needs to see a cardiologist, but if you are at an increased risk of developing heart disease, it's a good idea to do so. After all, heart disease is the number one cause of death in adults in the U.S.
Here are 7 factors that make it more likely you'll need to see a cardiologist:
You have high blood pressure. Uncontrolled high blood pressure can damage arteries, making them less elastic and reducing the flow of blood and oxygen to your heart and brain. High blood pressure is one of the leading risk factors for stroke.
You have high cholesterol. Elevated cholesterol can lead to the development of fatty deposits in your blood vessels, causing blockages that may interfere with blood flow. This can cause a heart attack or stroke.
You have diabetes. High blood glucose levels can damage blood vessels and the nerves that control the heart, increasing your risk of heart disease. In fact, people with diabetes are twice as likely to have a heart attack or stroke as people who don't have diabetes. These serious events are also more likely to occur at a younger age.
You smoke. One lifestyle factor that has a significant effect on your heart health is smoking. If you smoke, it increases your risk of heart disease, high blood pressure, heart attack and stroke.
You are overweight or obese. Being overweight or obese increases your risk of developing other risk factors that affect heart health, including high blood pressure and cholesterol or diabetes.
You have a family history of heart disease. If first degree relatives (parents, siblings or children) have had heart conditions, especially at an early age, it's a good idea to get your heart checked, too. A cardiologist can monitor risks, perform screenings and recommend early interventions if needed.
You have signs of heart disease. If you have experienced any signs of potential heart issues, including unexplained fatigue, shortness of breath, dizziness or fainting, leg swelling, heart palpitations or chest pain, now is the time to schedule an appointment with a cardiologist. He or she can evaluate your symptoms, determine if any tests should be done and make recommendations for lifestyle changes, medications or treatments.
Don't wait for a medical emergency, such as a heart attack or stroke, to happen. If you have risk factors for heart disease or have been experiencing any symptoms that may be related to your heart health, the time to see a doctor is now. Your primary physician can monitor some cardiac risk factors and will advise you to see a cardiologist when more specialized care is needed.
---
Copyright 2022 © Baldwin Publishing, Inc. All rights reserved.  Health eCooking® is a registered trademark of Baldwin Publishing, Inc. Cook eKitchen™ is a designated trademark of Baldwin Publishing, Inc. Any duplication or distribution of the information contained herein without the express approval of Baldwin Publishing, Inc. is strictly prohibited.
Date Last Reviewed: May 16, 2022
Editorial Review: Andrea Cohen, Editorial Director, Baldwin Publishing, Inc. Contact Editor
Medical Review: Perry Pitkow, MD
Learn more about Baldwin Publishing Inc. editorial policy, privacy policy, ADA compliance and sponsorship policy.
No information provided by Baldwin Publishing, Inc. in any article is a substitute for medical advice or treatment for any medical condition. Baldwin Publishing, Inc. strongly suggests that you use this information in consultation with your doctor or other health professional. Use or viewing of any Baldwin Publishing, Inc. article signifies your understanding and agreement to the disclaimer and acceptance of these terms of use.