3 Healthy Habits That May Hurt Your Hips
October 3, 2022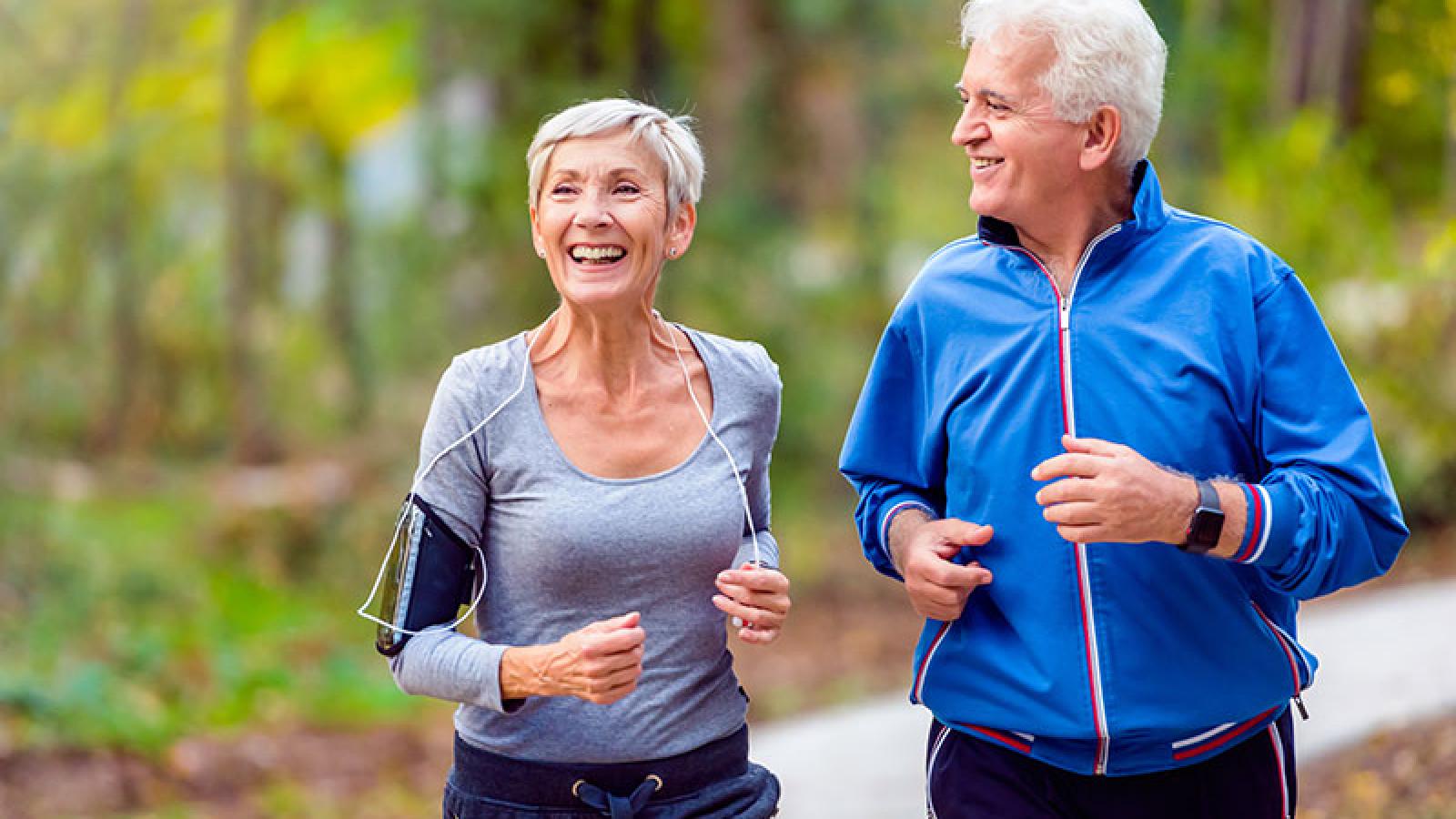 Here are ways to make sure your hips don't suffer while you're trying to follow a healthy lifestyle.
If you've resolved to be healthier this year, you may be focusing on improving lifestyle habits such as exercising regularly, eating healthier, getting more sleep, quitting smoking or reducing stress. And while each of these habits provides numerous health benefits, you may unknowingly be doing damage to your hips depending on what you're doing in your quest for better health.
Some habits we adhere to an effort to be healthier can lead to joint damage over time. Since these habits contribute to a healthier lifestyle, we don't typically think about the possibility that they can be damaging our joints. While we can't completely prevent long-term joint damage, here are 3 healthy habits you can tweak so they're kinder to your hips:
Exercising regularly. By now we all know how important regular exercise is to our physical and mental health. And if you're exercising regularly, that's certainly a lifestyle habit you don't want to give up. But if you do the same type of activity day after day, it can lead to arthritis or overuse injuries. The best way to avoid this is to vary your workout routine. For example, if you like to run, do it only 2-3 days a week and then bike, swim or weight-train on other days.
Reducing stress. Lowering the stressors in your life or finding healthy ways to deal with unavoidable stress is good for your heart, your mood and your general health. But if you turn to practices such as yoga to reduce stress, be careful not to overdo the stretching. Doing so can lead to strains, pain and injury. Instead, stretch at your own pace and stop when you begin to feel pain. Your hips will thank you.
Getting more sleep. There is lots of research supporting the health benefits of getting adequate sleep. But if you're a side sleeper, you may be putting undo stress on your hip joint. To reduce pressure on your hips when you're snoozing, change sleep positions occasionally. If you're most comfortable on your side, place a pillow between your knees to keep knees parallel and take some of the pressure off your hips.
Speak with a Specialist
Our dedicated musculoskeletal team is here for you at all stages of life, with the most advanced treatments and therapies available in the area. From arthritis and osteoporosis to trauma care, joint replacement and more, you can be sure that our providers are highly experienced in their chosen specialty to provide you with the best treatment available.
---
Copyright 2019-2022 © Baldwin Publishing, Inc. All rights reserved.  Health eCooking® is a registered trademark of Baldwin Publishing, Inc. Cook eKitchen™ is a designated trademark of Baldwin Publishing, Inc. Any duplication or distribution of the information contained herein without the express approval of Baldwin Publishing, Inc. is strictly prohibited.
Date Last Reviewed: January 7, 2019
Editorial Review: Andrea Cohen, Editorial Director, Baldwin Publishing, Inc. Contact Editor
Medical Review: Andrew Overman, DPT, MS, COMT, CSCS
Learn more about Baldwin Publishing Inc. editorial policy, privacy policy, ADA compliance and sponsorship policy.
No information provided by Baldwin Publishing, Inc. in any article is a substitute for medical advice or treatment for any medical condition. Baldwin Publishing, Inc. strongly suggests that you use this information in consultation with your doctor or other health professional. Use or viewing of any Baldwin Publishing, Inc. article signifies your understanding and agreement to the disclaimer and acceptance of these terms of use.