Guthrie Leadership
Members of the Guthrie Senior Leadership Team:
Edmund Sabanegh, MD, MBA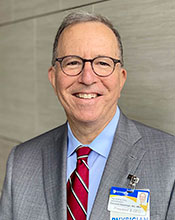 Dr. Sabanegh is President and Chief Executive Officer of Guthrie. He joined the organization in 2021 from Cleveland Clinic, where he served as president of the health system's main campus and regional hospitals. Dr. Sabanegh's experience also includes 21 years of service in the United States Air Force, where he held several executive roles, including Chief of Medical Staff, chief consultant for the Surgeon General, and Chief Operating Officer at the largest Air Force hospital in the world. He serves on the Board of Directors for the American Heart Association Midwest Affiliate and was honored with the American Heart Association's Service Award in 2019. Dr. Sabanegh is board certified by the American Board of Urology and has maintained an active clinical practice. He is a member of multiple medical societies, including the American Society for Reproductive Medicine, the American Urologic Association, and the Society for the Study of Male Reproduction and Urology. An author of more than 200 academic publications, his education includes a Bachelor of Science, an engineering degree from Princeton University, a doctor of medicine degree from the University of Virginia, and a Master of Business Administration from the Weatherhead School of Management at Case Western Reserve University. Dr. Sabanegh completed his urologic surgery residency at Wilford Hall USAF Medical Center and his microsurgery fellowship at Cleveland Clinic.
---
Terri Couts, MHA, RN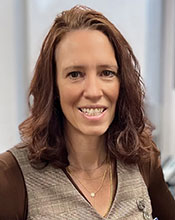 Terri Couts, MHA, RN, is Senior Vice President-Chief Digital Officer. She is responsible for providing vision, strategic leadership, and oversight of Guthrie's information technology (IT) strategy, operational execution and scaling digital transformation into the future. Most recently, Terri served as SVP, Chief Information Officer at Guthrie and prior to that, as VP-Epic Program, Clinical Systems and Integration. She has consistently led Guthrie to achieve Epic (Electronic Medical Record) STARS 10 status, placing Guthrie among a group of less than 10 organizations in the world that have received this distinction.
Terri holds an associate degree in nursing from Stark State College of Technology, a Bachelor of Arts in education from University of Akron and a Master of Health Administration from University of Phoenix.
---
Lisa Esolen, MD, FIDSA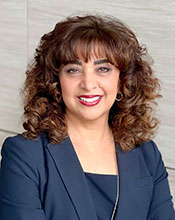 Lisa Esolen, MD, FIDSA is Guthrie's Executive Vice President, Chief Quality Officer. She is responsible for system Quality, Patient Safety and Experience, and is focused on continuing Guthrie's rich history of high-quality patient-centered care. Dr. Esolen most recently served as the Chief Medical Officer for Guthrie Robert Packer Hospital, Sayre and Towanda campuses, and Guthrie Troy Community Hospital. Before joining Guthrie, she was the Chief Quality Officer and Associate Chief Medical Officer for the Steward Health System, Dallas, Tx. Regionally, she served as the Assistant Chief Quality Officer/System Director of Infection Control at the Geisinger Health System. Dr. Esolen received both her Internal Medicine Residency and Infectious Disease Fellowship training from The Johns Hopkins Hospital, Baltimore, MD.
---
Matt Huff, CPA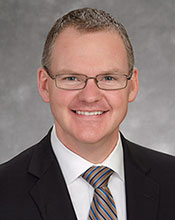 Matt Huff, CPA, is Executive Vice President, Guthrie's Chief Financial Officer. Huff has led financial operations at a number of health systems across the country, most recently at Banner Health in Colorado where he served as the Western Region CFO, responsible for four community medical centers and nine critical access hospitals. He received his Master of Accountancy from Auburn University and his MBA in Finance from Tulane University.
---
Elizabeth Jaekle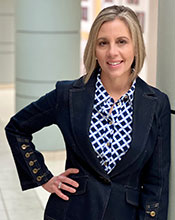 Elizabeth (Liz) Jaekle is Executive Vice President, Guthrie's Chief Strategy Officer, leading strategic planning and implementation, marketing, communications and philanthropic initiatives across the Guthrie system. She oversees the development and execution of new business ventures, partner affiliations, market expansions, physician integration and key service line strategies. Most recently, Liz served as Regional President, Mid-Atlantic, for ValueHealth, LLC. Prior to that, she was senior vice president, business development at Crozer-Keystone Health System playing a critical role in leading the health system's significant growth and diversification. Liz holds a Bachelor of Arts degree in Economics from Rutgers University.
---
Guiliana Kissel, MHA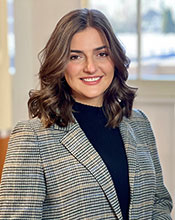 Guiliana Kissel is the Administrative Chief of Staff to the CEO. Guiliana started her career at Guthrie as an Administrative Fellow working on numerous projects throughout the system. Guiliana serves as the primary liaison for interactions between the CEO and various boards throughout the organization. Her education includes a bachelor's degree in Health Education and Behavior with a specialization in Community Health Promotion from the University of Florida and a Master of Health Administration from Florida Atlantic University. She has a public health background from her time with the CDC Miami Quarantine Station as a Public Health Intern and most recently worked at the Bruce W. Carter Miami VA Medical Center working to provide the COVID-19 vaccine to South Florida's Veterans. Guiliana is a member of the Penn-York Habitat for Humanity Board.
---
Robert Kruklitis, MD, PhD, MBA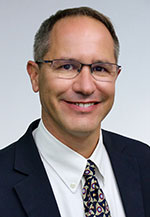 Robert Kruklitis, MD, PhD, MBA, is Executive Vice President, Chief Clinical Officer. He is responsible for the advancement of clinical care "systemness," transforming care delivery across the enterprise and leading Guthrie's ongoing focus on high-value, safe patient care through oversight of system clinical performance. Prior to joining Guthrie, Dr. Kruklitis held several leadership roles at Lehigh Valley Health System, most recently as Vice-Chair, Clinical Programs, Department of Medicine and Medical Director and Vice President of Transformation.
Dr. Kruklitis received his Doctor of Medicine and Doctor of Philosophy degrees from Georgetown University and his Master of Business Administration degree from University of Massachusetts, Amherst.
---
Debra Raupers, RN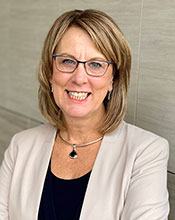 Debra "Deb" Raupers, RN, is Chief Nurse Executive for Guthrie. Deb is a Senior Nurse Executive with over 30 years of diverse health care experience. She is a leader with demonstrated ability to improve patient safety and quality outcomes while improving the patient experience and practice environment. During her career, Deb led Guthrie Robert Packer Hospital in the attainment of Magnet accreditation, recognizing nursing excellence, and was part of the leadership team for the construction of the new Guthrie Corning Hospital. Most recently, she has had executive oversight of clinical operations for nursing at Cayuga Health System. Deb has her Master of Science in Nursing from University of Phoenix and is an active member of the American Organization of Nursing Leadership.
---
Joseph A. Ronsivalle, DO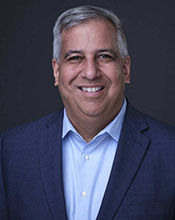 Dr. Joseph Ronsivalle is President of Guthrie Medical Group. In this role, he focuses on provider engagement, recruitment and retention, and quality care delivery. With over 15 years of experience as a chairman and section chief, he has an extensive background in leadership and has been highly successful in implementing change and facilitating growth. He has served in a variety of roles since joining the organization in 2016, including System Chair, Medical Imaging and Medical Director, Interventional Radiology.
Dr. Ronsivalle completed his medical education at Philadelphia College of Osteopathic Medicine, a residency in diagnostic radiology at Walter Reed Army Medical Center, Washington, DC, and a cardiovascular interventional radiology fellowship at Johns Hopkins Hospital, Baltimore, MD. Dr. Ronsivalle also served in the United States Army, attaining the rank of Lieutenant Colonel.
---
Paul G VerValin, FACHE, FACMPE
A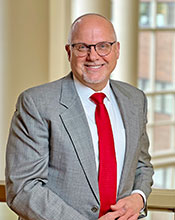 s Executive Vice President for Hospital and Ambulatory Services, Paul VerValin is responsible for leading and overseeing The Guthrie Clinic's hospital and ambulatory care delivery system, including 5 hospital campuses, skilled nursing facilities, and approximately 53 ambulatory facilities spanning walk-in care, imaging, ambulatory surgery, cancer services and comprehensive multi-specialty care.  He oversees all construction, real estate, and planning across the enterprise, in addition to Guthrie's durable medical equipment company.
Paul has more than 30 years of experience in health care administration. Prior to Guthrie, he was President and CAO of Northeast Georgia Physicians Group and served as a senior leader of the Northeast Georgia Health System in Gainesville, Georgia.
Prior to Northeast Georgia Health System, Paul was President and Chief Operating Officer of North Shore Physicians Group and Vice President of Physician Services for North Shore Medical Center, a division of Mass General Brigham in Boston, MA. He also held key leadership roles within The Guthrie Clinic from 1994-2004.
Paul received his Bachelor of Science degree from SUNY Fredonia and his Master of Health Services Administration and MBA from the Florida Institute of Technology. He is a Fellow in the American College of Healthcare Executives and the American College of Medical Practice Executives.
---
Donald Zaycosky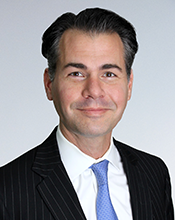 Donald Zaycosky is Senior Vice President, Chief Legal Officer, serving as the primary counsel and legal expert for Guthrie, helping to drive strategic business initiatives and continued growth. Zaycosky joined Guthrie from Geisinger Health, where he served in various roles including as General Counsel, providing comprehensive legal counsel to the health care organization. Before joining Geisinger, Zaycosky served as senior counsel for York Legal Group, LLC, a nationwide health care boutique practice representing health care providers, organizations, and state governments. Zaycosky earned a Bachelor of Arts degree from St. Vincent College in Latrobe, Pa. He received his Juris Doctor degree from the University of Pittsburgh School of Law where he also earned a Certificate of Advanced Study in Health Care Law.