Cathryn Kinsman, PA-C
Guthrie Provider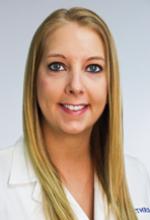 Guthrie Robert Packer Hospital
Appointments & Contact
Offers Telemedicine Visits
Information Icon
Telemedicine video visits make it easier to find care at a time and location that is convenient for you. Telemedicine appointments are available for both new patient visits and follow-ups.
For New Patients
Clinical Interests
Fracture Care
Hip and Knee Pain
Joint Replacement of Hip & Knee
Mako Robotic-Arm Assisted Surgery
Uni-compartmental knee replacement
Education
King's College, Wilkes-Barre, Pa.
National Commission on Certification of Physician Assistants
Patient Comments