Bruce D Askey, ANP-BC
Guthrie Provider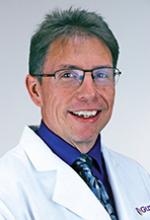 Guthrie Robert Packer Hospital
Appointments & Contact
Offers Telemedicine Visits
Information Icon
Telemedicine video visits make it easier to find care at a time and location that is convenient for you. Telemedicine appointments are available for both new patient visits and follow-ups.
For New Patients
Clinical Interests
Weight Loss
Fatty liver disease
Insulin resistance
Obesity management and disease prevention
Education
Syracuse University, Syracuse, N.Y.
American Gastroenterological Association
Patient Comments