Bariatrics and Weight Loss Virtual Seminar with Dr. Aman
Tuesday, May 16, 2023 | 6:30 p.m. - 8 p.m.
Microsoft Teams Virtual Meeting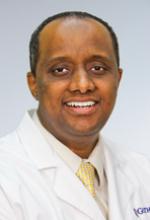 Anyone who has had questions about how to start their weight loss journey should join us for this virtual seminar. Take this chance to learn about the potential benefits of weight loss surgery, a new patient's experience from first visit to post-op care, and how Guthrie's weight loss team will support you throughout the entire journey.
Some topics that will be covered are:
How does excess weight affect your health?
Does weight loss surgery really work?
What types of surgeries are offered at Guthrie?
What is unique about Guthrie's program and team
Once the presentation is over, we will have moderators pulling your questions from the chat to be answered by Dr. Aman as a part of our Q&A session to end the event.
Register Online