With your help, we can fight cancer locally.
The Guthrie Nancy Quattrini Fund helps local patients receiving care at the Guthrie Cancer Center in Sayre, Pa. with medication and supply costs not covered by insurance as well as assist with gas, groceries, and utilities costs during their active treatment. This event raised $15,000 over its first two years ($7,000 in 2021 + $8,000 in 2022) and is a vital source of support for Guthrie's cancer patients receiving treatment at the Sayre campus.
We are so excited to have the event back for a 3rd year!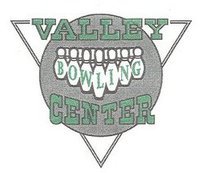 Join Us in Supporting our Community Partner Valley Bowling Center.
Bowl Over Cancer at Valley Bowling Center in Waverly, NY on October 21 by participating in their 3rd annual 9-Pin, No-Tap benefit for Guthrie's Nancy Quattrini Fund. 
If you would like to develop a fundraiser to support Guthrie's Nancy's Fund, contact Resource Development at Resource_Development@guthrie.org or call 570-887-4420