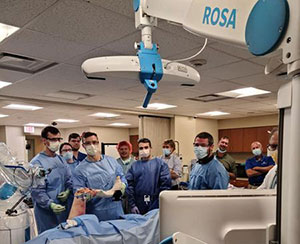 Guthrie's Clinical Skills Laboratory and Simulation Center offers a resource for residents and surgeons developing and fine-tuning their surgical expertise in a simulated environment. 
The lab provides an appropriate setting outside the operating room for residents and surgeons to gain proficiency with a wide range of techniques. For surgical residents, this offers hands-on training before a patient encounter. The skills lab hosts lectures, laboratory sessions, and scheduled training.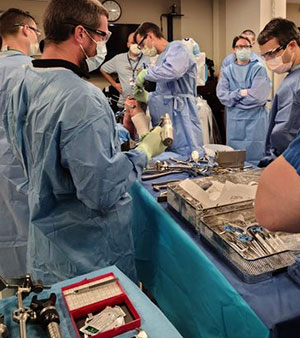 The Clinic Skills and Simulation Laboratory hosts residents and staff from various departments and specialties such as surgery, cardiology, neurosurgery, gastroenterology, respiratory, anesthesiology, and orthopaedics.
For the orthopaedic surgery residency, it hosts the intern skills modules, cadaveric dissection and surgical approach labs/implant training, as well as arthroscopy simulation and sawbones activities.